About this project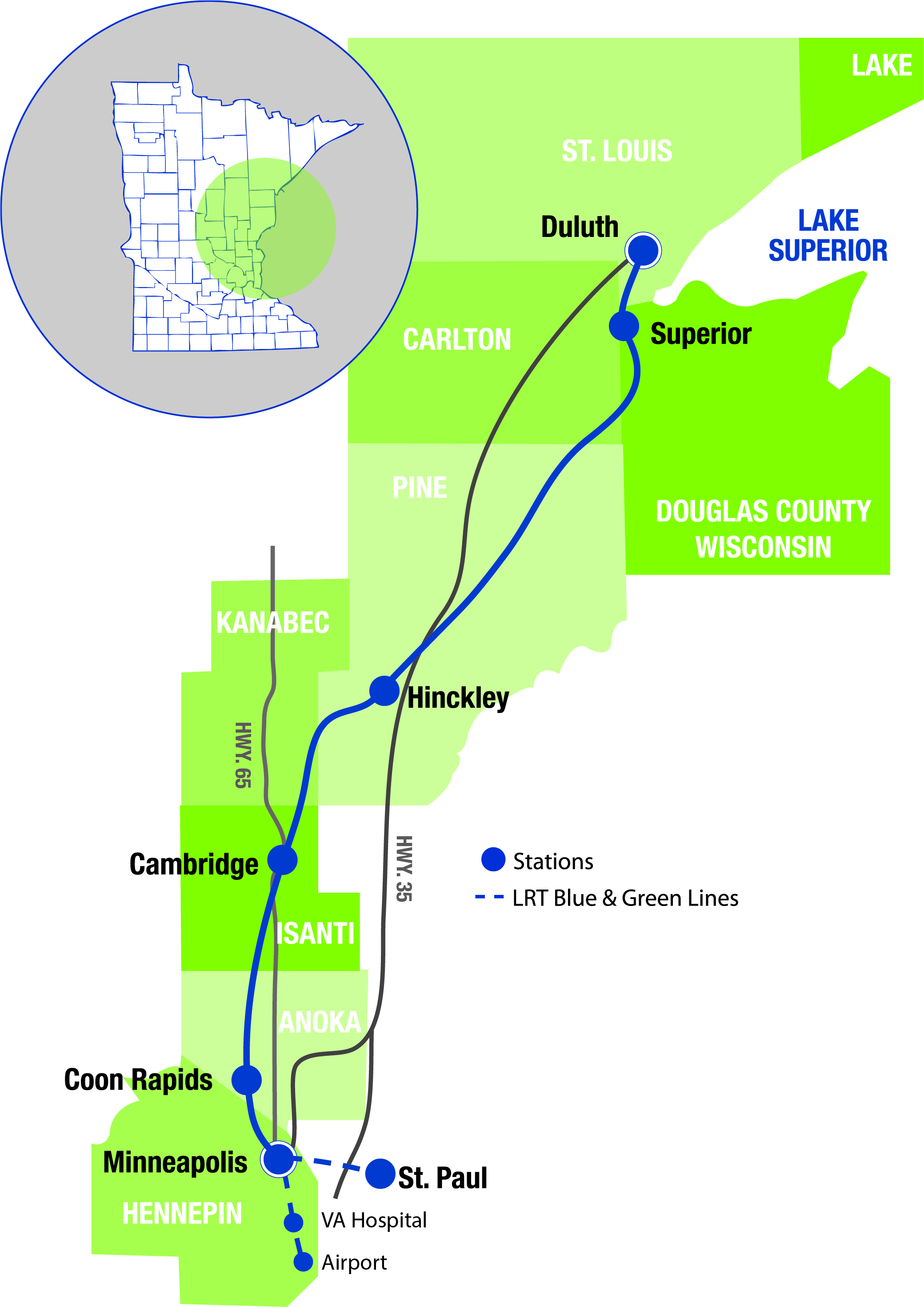 The Northern Lights Express is a proposed high speed passenger rail project that would provide rail service between Minneapolis and Duluth. If constructed, NLX will operate on approximately 152 miles of existing BNSF rail corridor.
Public meetings
Thanks to everyone who attended the second round of public meetings in late February/early March. We appreciate all the feedback. If you were unable to attend, you can still view the meeting materials.
Updates
At the end of 2015, the NLX Project announced it would cut costs nearly in half.