Project details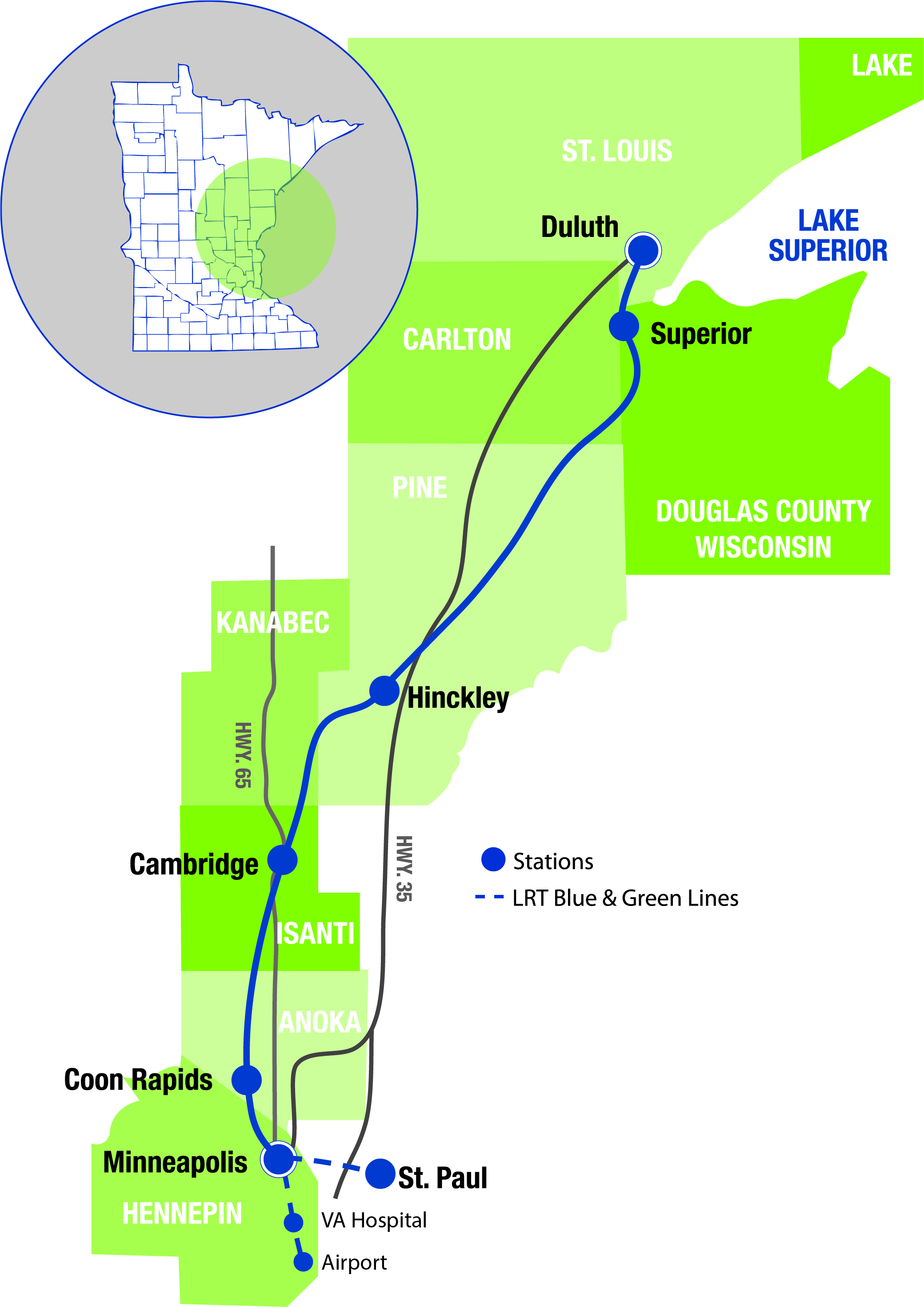 The Northern Lights Express is a proposed high speed passenger rail project that would provide rail service between Minneapolis and Duluth. If constructed, NLX will operate on approximately 152 miles of existing BNSF rail corridor.
Public meetings
In Late-February/early March, public meetings will be held in or near the following cities where NLX passenger stations are proposed:
Twin Cities (Minneapolis/Coon Rapids stations)
Cambridge
Hinckley
Twin Ports (Duluth/Superior stations)
Read more about NLX public meetings.
Project update
A project price tag cut nearly in half is the big news coming out of a news conference with the Minneapolis-Duluth/Superior Passenger Rail Alliance, in conjunction with the Minnesota and Wisconsin departments of transportation.
The preliminary estimate of the total cost to implement NLX is between $500 million to $600 million. This includes stations, equipment and the necessary track improvements to ensure reliable, daily, high-speed intercity passenger rail service on this route while maintaining a high level of freight train performance. Previous cost estimates approached $1 billion dollars.
These preliminary project and operating cost estimates will be updated and a final benefit-cost analysis will be prepared upon completion of cost sharing discussions with BNSF. MnDOT is also proceeding with the completion of preliminary engineering, Tier II Environmental Assessment, Financial Plan and Implementation Plan. By early 2017, the NLX Project will be shovel-ready, which means the project will be in position to move into final design and construction. Pending approval of federal funding, NLX Service could begin as early as 2020. See news release.
Learn more about...