Traffic impacts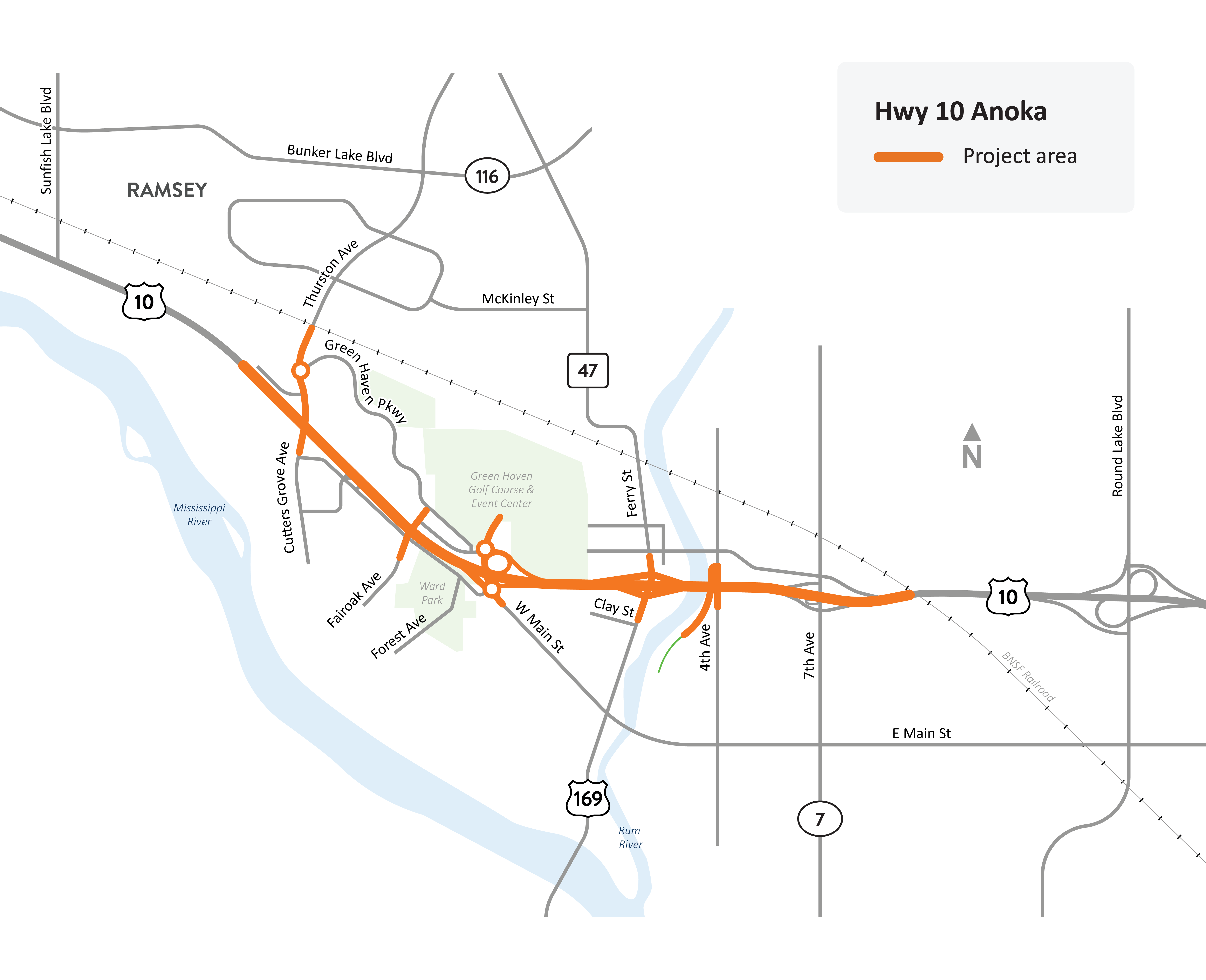 All traffic impacts are tentative and weather dependent.
Current
Hwy 10 through Anoka is open to two lanes of traffic in each direction through the winter months, but motorists should still be aware of some access changes that remain at Thurston Ave./Cutters Grove Ave. and at Fairoak Ave.
Road closures
Thu, Nov. 10 through spring 2023
WB Hwy 10 access to/from Fairoak Ave. is closed
Tue, Aug. 9 through summer 2023
Fairoak Ave. is closed between Hwy 10 and Main St. Service Rd.
Upcoming
Information about upcoming traffic impacts will be posted as details become available.