About this project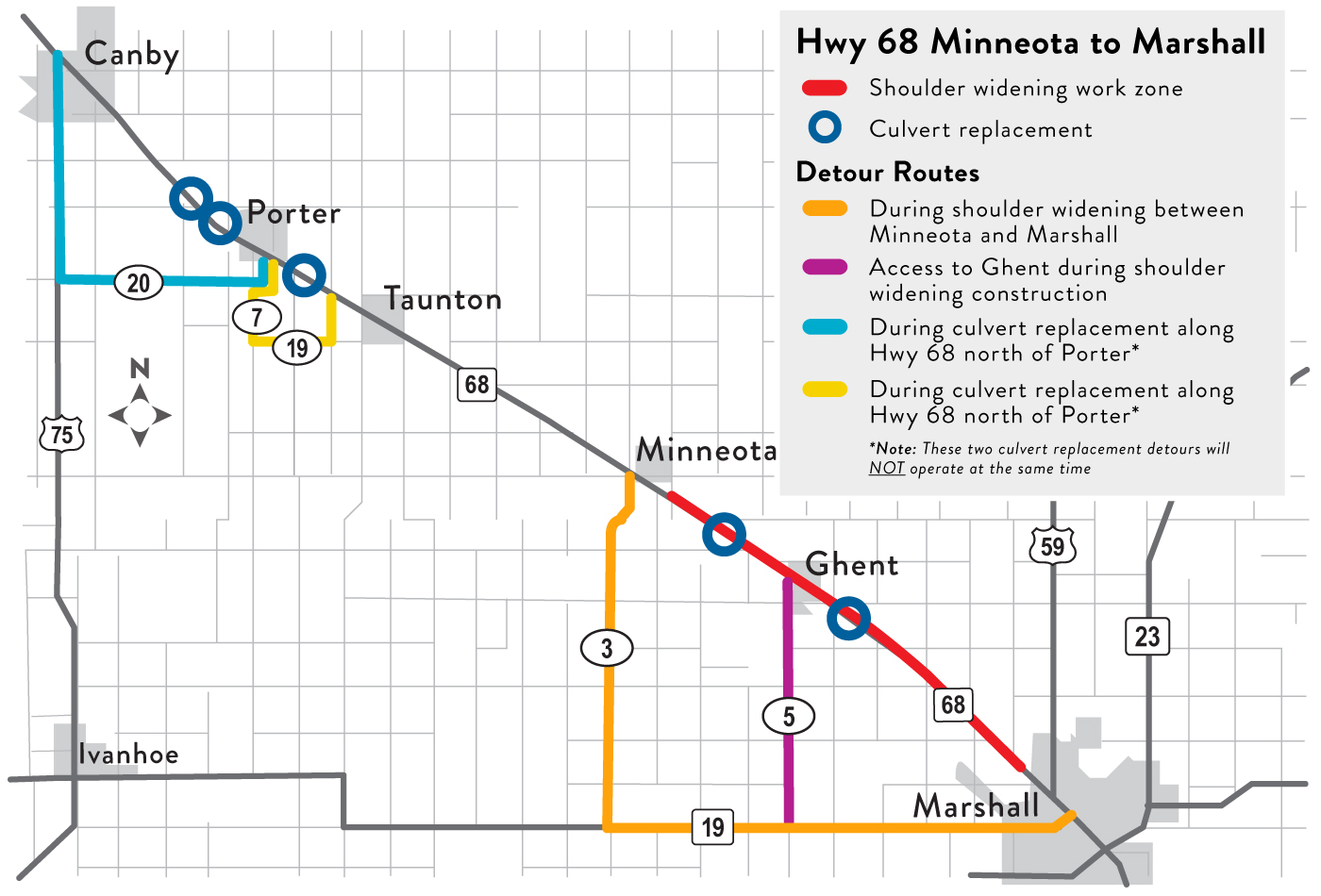 Project update
Construction start date has been delayed due to utility relocation issues.
Utilities continue to be relocated and progress made.
The schedule is being reevaluated.
Summary of MnDOT work
Improvements to approximately 11 miles of Hwy 68 from North Grant Street in Minneota to the Redwood River in Marshall including shoulder widening and culvert replacement.
Drainage repairs near Porter are also included in the project.
Construction will take one season and should be finished, weather permitting by the fall of 2022.
Wider shoulders on Hwy 68
Hwy 68 is currently 32 feet wide, with 4 foot paved shoulders and 12 foot driving lanes.
After construction is complete, Hwy 68 will have wider shoulders between Minneota and Marshall by adding 4 feet of gravel on each side.