About this project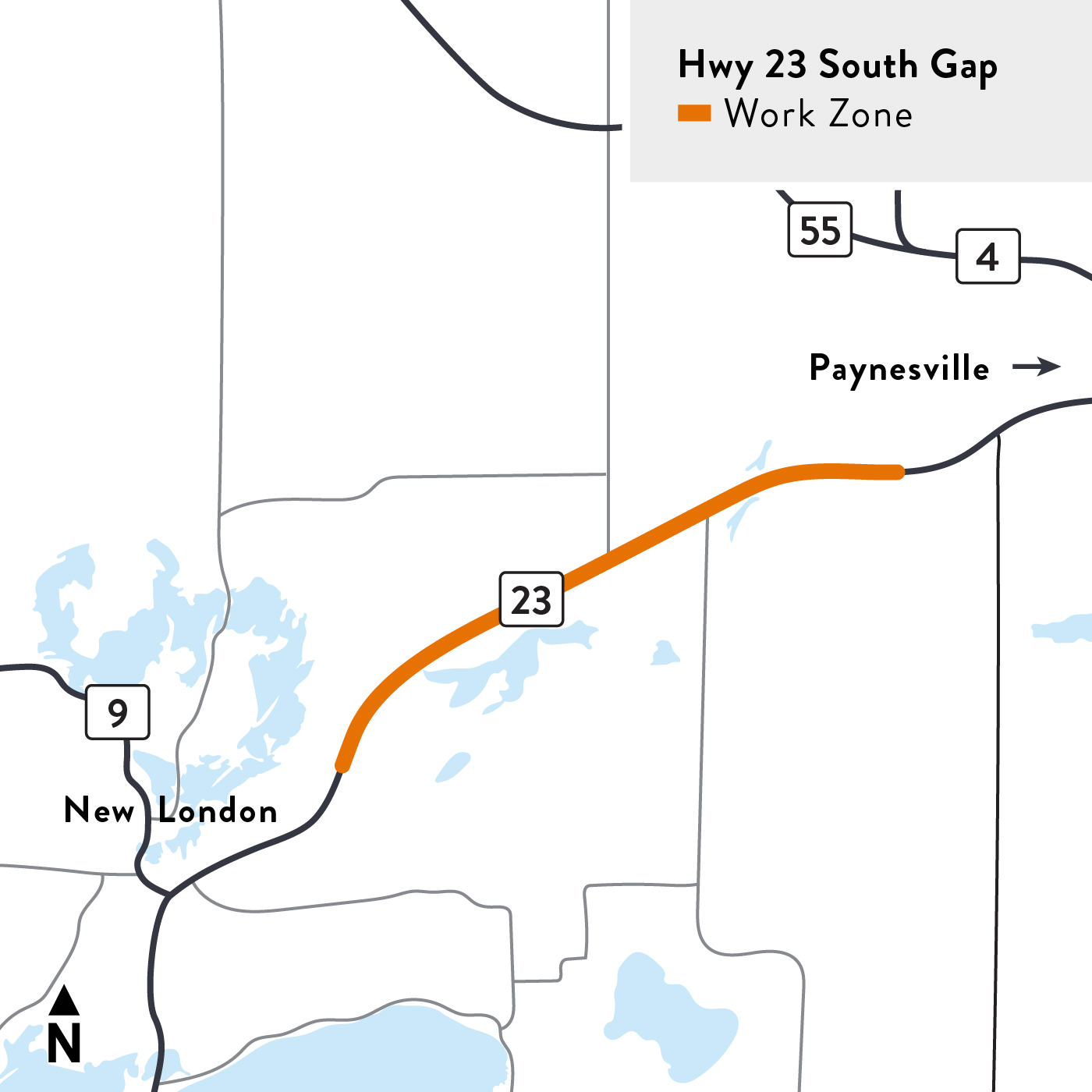 Expansion of Hwy 23 from New London to Paynesville from two lanes to four lanes.
Traffic impacts
The main detour has been lifted.
Work continues along Hwy 23 from New London to Paynesville under traffic until the project is suspended over the winter.
Project updates
Oct. 27, 2023
Crews continue to grade and do pipe work south of CR 2.
The box culvert is installed and crews will backfill next week.
Controlled modulus columns are being installed; there are 736 of them and they will be filled with concrete to support the roadway.
Preparations for the winter suspension have begun.
Work will continue until around Nov. 10, and then be suspended for the winter.
Background
Hwy 23 is an important interregional corridor that is a key artery for the economy in the region. It provides the primary east-west route connecting Willmar to Interstate 94 and beyond. The segment of Hwy 23 between Willmar and Interstate 94 is a distance of approximately 53 miles. Of these 53 miles, all but 16 miles have been constructed as a four lane roadway.