Traffic impacts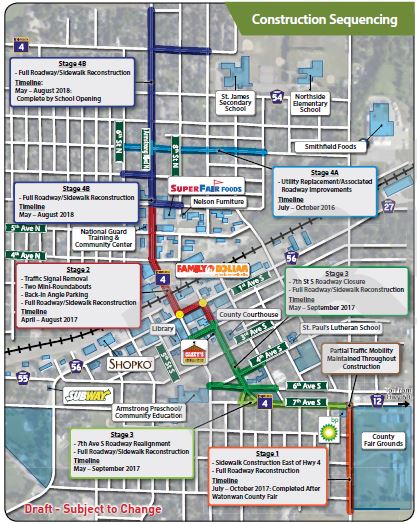 Detours
Begin April 3, 2017
Local access to businesses and residences will be maintained.
Through-traffic of Hwy 4 will be detoured along Hwy 4, County Roads 57, 56 and 55.
Time Lapse Camera
Watch the construction of the mini-roundabouts on 1st Ave South
Weekly Construction Update Meetings
1:00 p.m. Every Wednesday
St. James Community Building
Staff from city, state, contractor available to answer your questions!