About this project
Update
On June 1, 2022, a public meeting was held and people were able to stop by and ask the project team question. Materials were on display about access conflict points, crash history and safety analysis information (ADA version with text for pictures). Simulation traffic flow videos were also shown that include anticipated future traffic volumes during morning and afternoon peak hours. More information is in the meeting summary.
Summary of work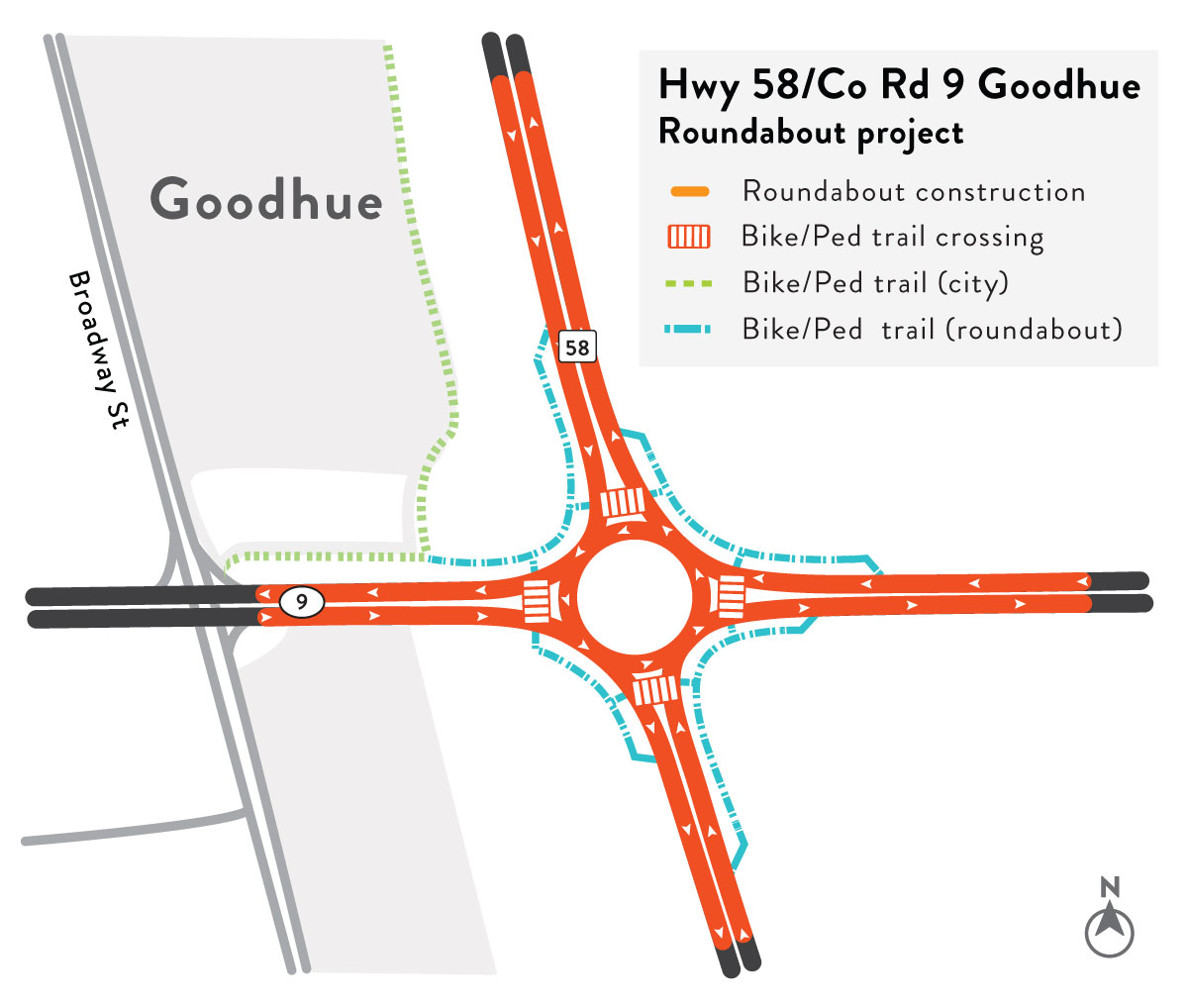 Construction of a roundabout at Hwy 58 and Goodhue Co. Rd. 9 is scheduled for 2024 in Goodhue. Work also includes improving pedestrian and bicyclist paths through the intersection and extending large culverts under Co. Rd. 9.
Benefits of a roundabout
Significantly reduce the risk of serious and fatal crashes
Allows motorists to get through the intersection more safely and in less time
Handle more traffic with less delay than most stop signs or traffic signals
Slow traffic down to make entering and exiting the area easier for all users
Learn more about roundabouts and how to navigate them.