Project details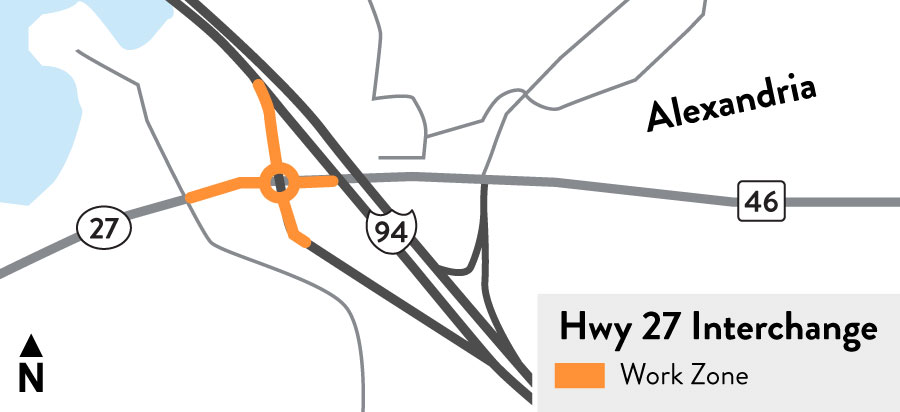 The Minnesota Department of Transportation will be constructing a roundabout at the Highway 27/Interstate 94 eastbound ramps to improve safety and efficiency along the I-94/Highway 27/County Road 46 corridors. These corridors connect multiple commercial businesses and local traffic to I-94 and serve as important connector routes for Alexandria. The improvements will enhance traffic performance, mobility and driver satisfaction at the Hwy 27 & Interstate 94 interchange.
MnDOT completed a study in 2019 that analyzed potential roadway improvements to mitigate issues identified by local stakeholders, Douglas County staff and MnDOT staff.
The project is scheduled for construction in 2023.
Westbound ramps at Douglas County Road 45/46
In addition to MnDOT's project at the eastbound ramps, Douglas County is planning to construct a roundabout at the westbound intersection. Construction is anticipated to be completed in 2023. For more information about the County project and schedule, please contact Douglas County Public Works.