Project Information
In 2022, the Minnesota Department of Transportation will complete a project on Highway 200 from the Wild Rice River near Mahnomen to Roy Lake.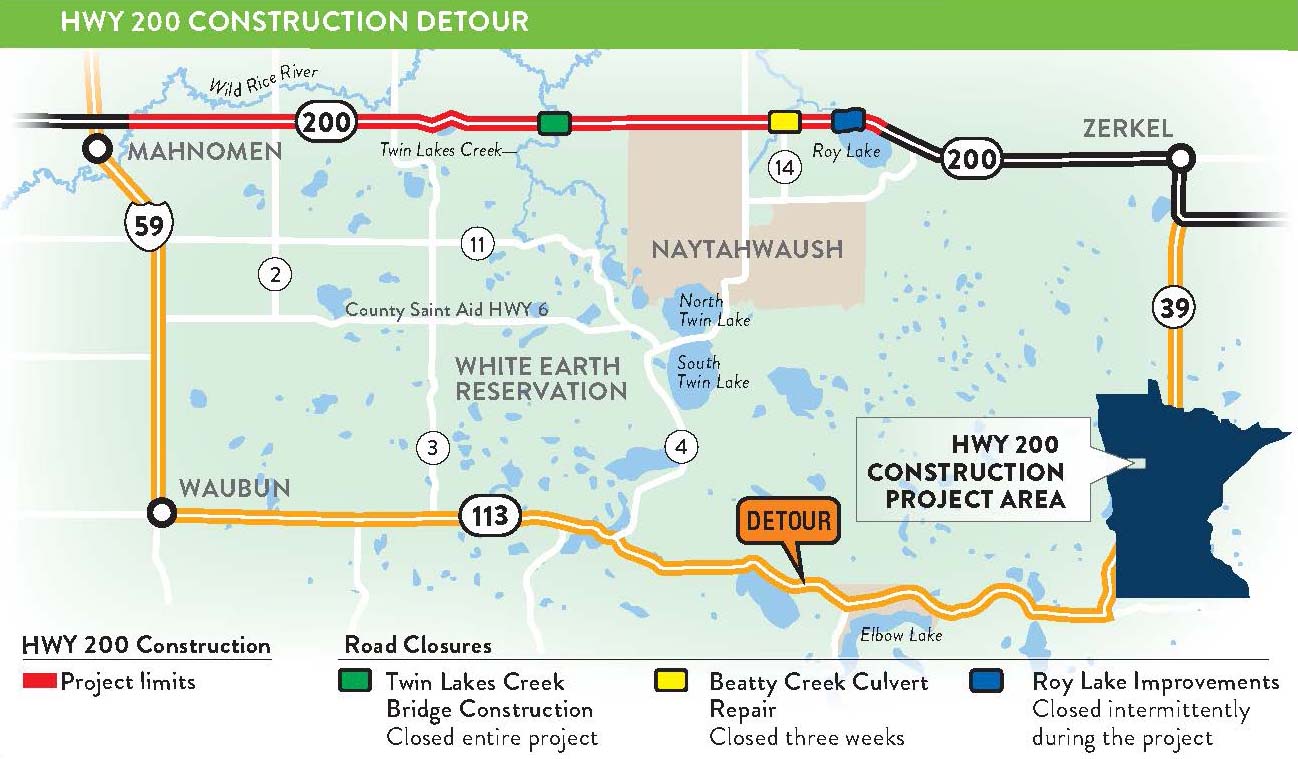 Current traffic impacts
Road closed to thru-traffic, May - October 2022

Detour: Hwy 59, Hwy 113, CR 39

Long-term closure at the Twin Lakes Creek bridge until end of October

Highway is impassable at the bridge site so local traffic should find an alternate route or use the detour route
Bridge closure completion delayed to the end of October due to material delivery delays. We apologize for any inconveniences.

Daily lane closures for local traffic in areas where crews are working
Starting the week of Sept. 6 - Daily lane closures & reduced speed near Beatty Creek for culvert replacement and additional work near Roy Lake
A nearby project is taking place on Highway 92 north of Zerkel. This project also includes a detour. For more information, visit the project website.
Project details
1/2 mile east of Wild Rice River to Roy Lake - View graphic rendering
Shoulder widening
Drainage repairs

CR 7 (Roy Lake Park) to Clearwater/Mahnomen County Line (Roy Lake Store) - View graphic rendering
Shoulder widening
Pedestrian accessibility improvements
Turn lane and intersection lighting

Clearwater/Mahnomen County Line (Roy Lake Store) to 3/4 mile east - View graphic rendering