See the latest construction information and updates
Project details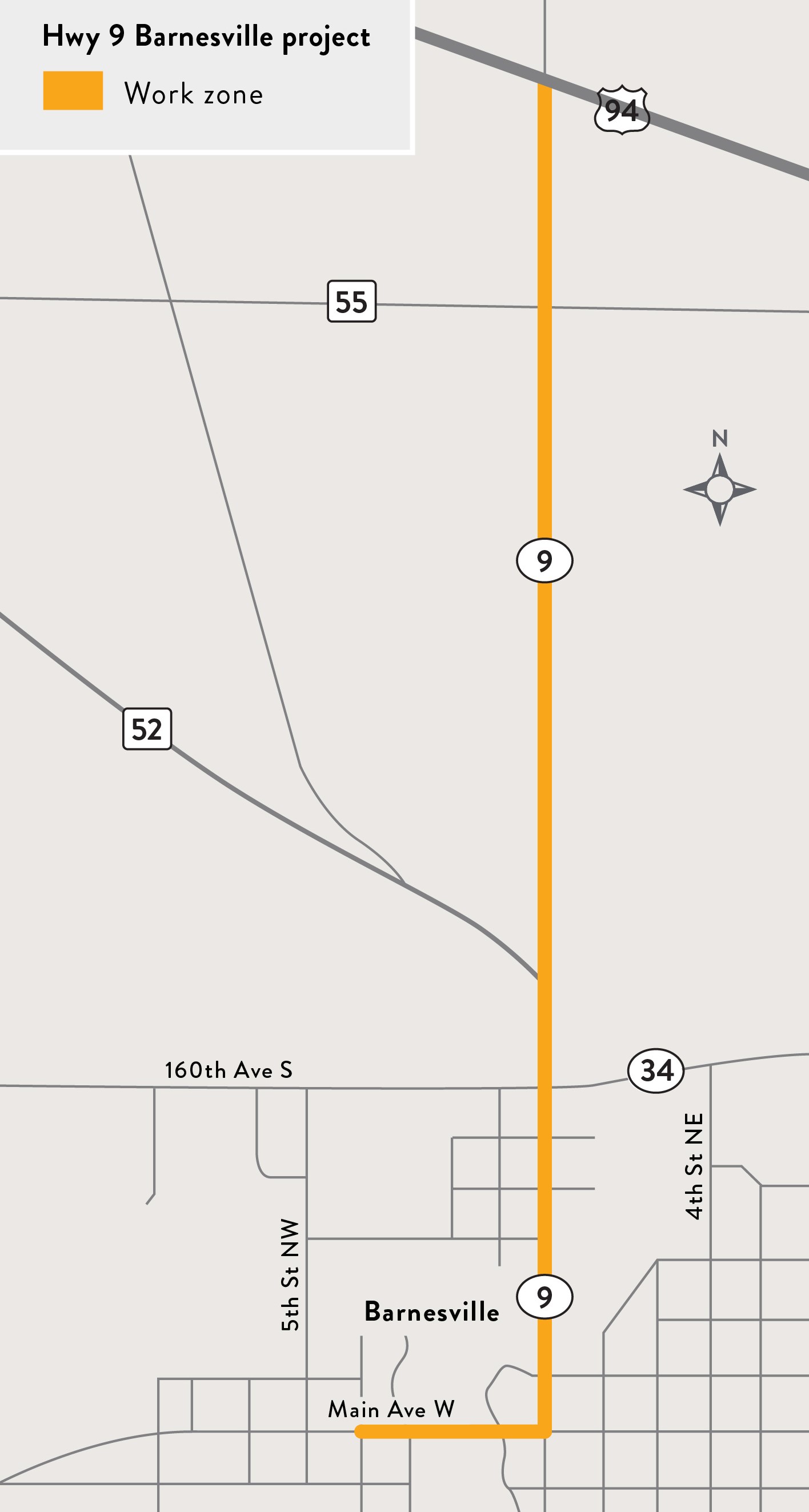 Highway 9, from Barnesville to Interstate 94, was expected to be in poor condition by 2022, increasing the resource needs from maintenance. The majority of sidewalk and pedestrian ramps in Barnesville were not noncompliant and were repaired or replaced as part of this project.
The project includes resurfacing and accessibility improvements to sidewalks and ramps, resulting in a more narrow roadway upon completion in order to meet roadway standards and pedestrian accessibility compliance.
Key project elements
Reconstruction of Highway 9 from railroad crossing to Highway 34
Eliminating two of the three railroad tracks crossing Highway 9 and relocating signals
City utility replacement between Main Avenue and Highway 34
Construct trail on east side of Highway 9, from Main Avenue to Highway 34 (Funded via TAP)
Resurfacing of Highway 9 between Highway 34 and I-94
Turn lanes at CR 55, on west of side Highway 9
Project impacts
Construction is being completed in phases

Phase 1 (Highway 34 to Main Avenue)
Phase 2 (Front Street to Fourth Avenue)
Phase 3 (Highway 34 to I-94)

Barnesville businesses remain open! Entrance/driveway access is being maintained, but you may need to use an alternate route to get there. Check in with the business to get the best route to their location.