2023 work
These roadwork projects on state highways will have traffic impacts, but will be led, constructed and communicated by the city, township or county. Check 511mn.org for current impacts on these projects.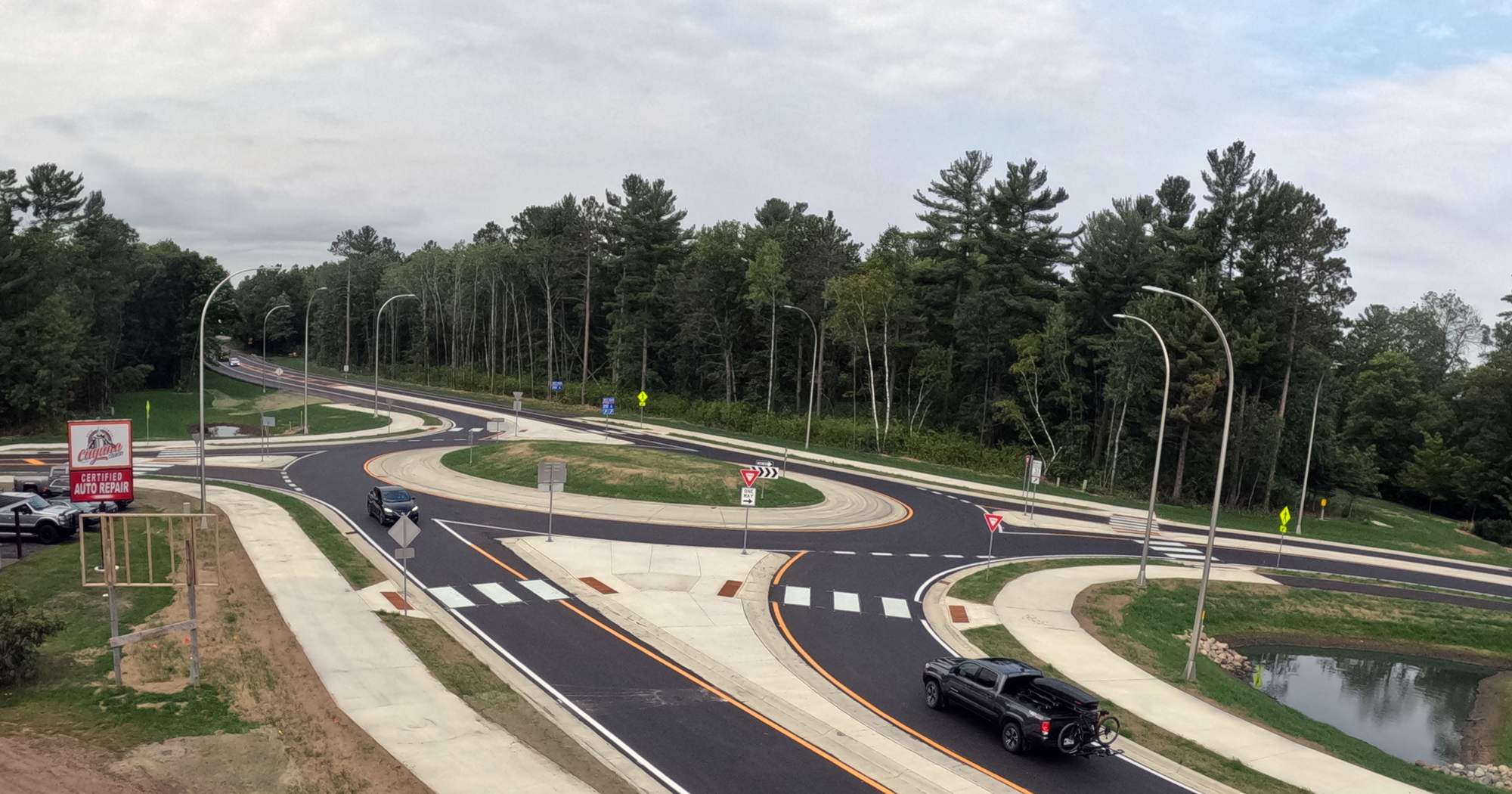 Install a new roundabout at the intersection of Hwy 6/210, Co. Rd. 31. and west junction Co. Rd. 135 in Crosby to improve access to Cuyuna and local businesses.
Construct: Mid-June - Sept 2023
Impacts: Detour lifted and new roundabout opened Aug. 18. Off-road work to continue until complete
Led by: Crow Wing County
Construct roundabout at Hwy 24 (Park St. E) and Hemlock St. to improve school and healthcare access.
Construct: July to September 2023
Led by: City of Annandale
Construct roundabout
Construct roundabout at Hwy 25 and Wright Co. Rd. 83 in Buffalo to improve access to Wright County facilities and residents in the area.
Construct: Moved to 2024
Impacts: Detour
Led by: Wright County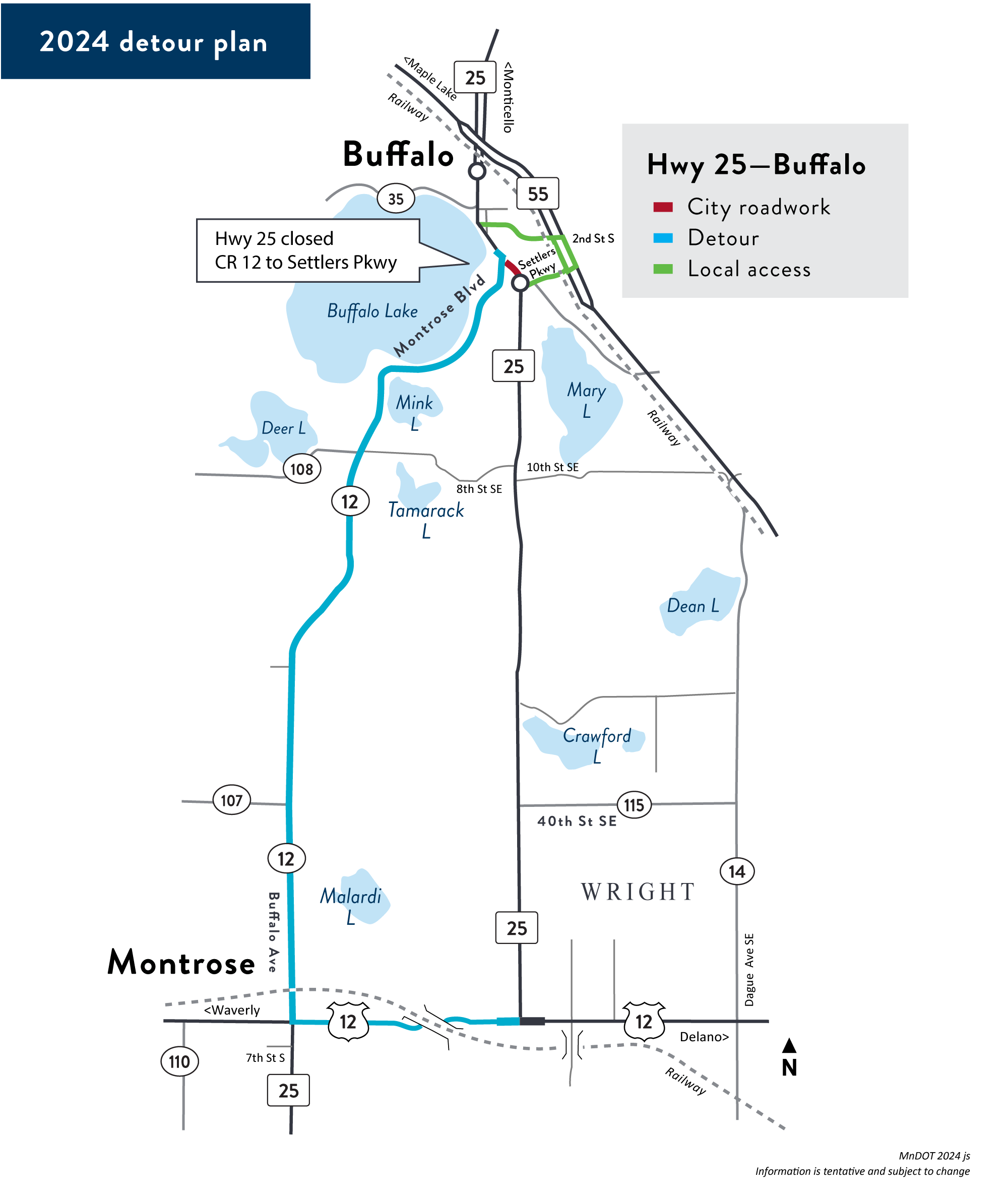 Reconstruct and improve Hwy 25 from south of First St. S to north of Settlers Pkwy. in Buffalo, Wright County, includes city utilities and pedestrian sidewalks and approaches.
Realign Hwy 25 at Carver Co. Rd. 20 in Watertown for safer access.
Improve access
Add left-turn lane on Hwy 65 at N 9th St. near school in Mora for safer access.
Construct: Early Sept
Impacts: Lane or shoulder closures
Led by: City of Mora
Reconstruct road
Improve access and reduce bottlenecks on Hwy 25 at Broadway St./Wright Co. Rd. 75 in downtown Monticello. Part of a larger improvement project on Wright Co. Rd. 75, north of Hwy 25.
Construct: 2023
Impacts: Periodic lane closures on Hwy 25.

Night work at Co. Rd. 75: Hwy 25 detour Sept. 25-29 between 9 p.m. and 5 a.m. each overnight. Detour map

Led by: Wright County
Improve access to Inglewood Dr. and Knollwood Dr. along Hwy 210 in Baxter, includes frontage roads.
Intersection becomes all-way stop at Co. Rd. 11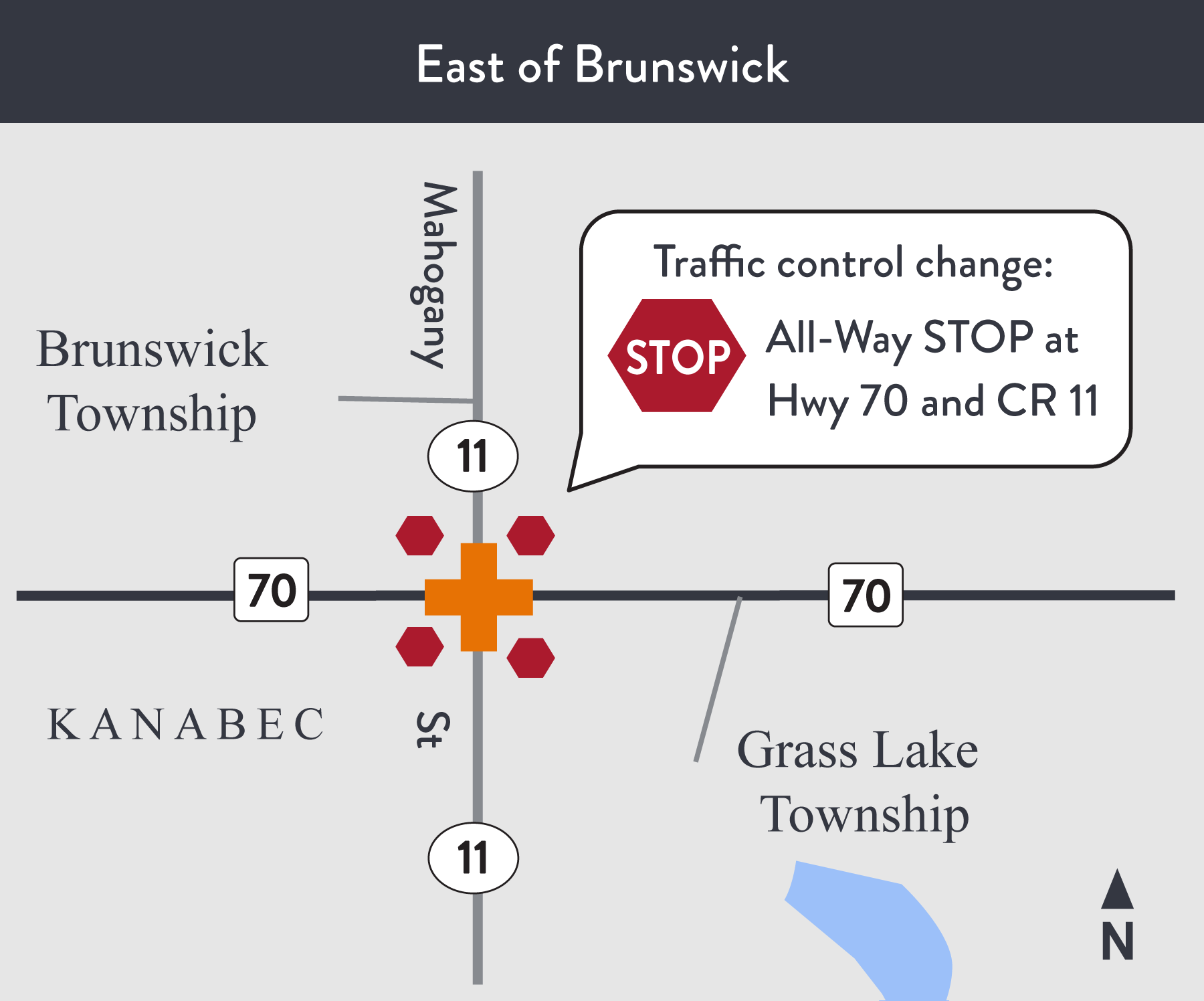 Crews will permanently change the traffic control access at the intersection of Hwy 70 and Kanabec Co. Rd. 11 to an all-way stop. The change will assist with traffic flow and safety at this busy location east of Brunswick and south of Mora.
Construct: Summer 2023
Impacts: Warning flags prior to intersection; be prepared to stop and watch for others as they learn the traffic control change.
Led by: MnDOT and partnered with local agencies.