About this project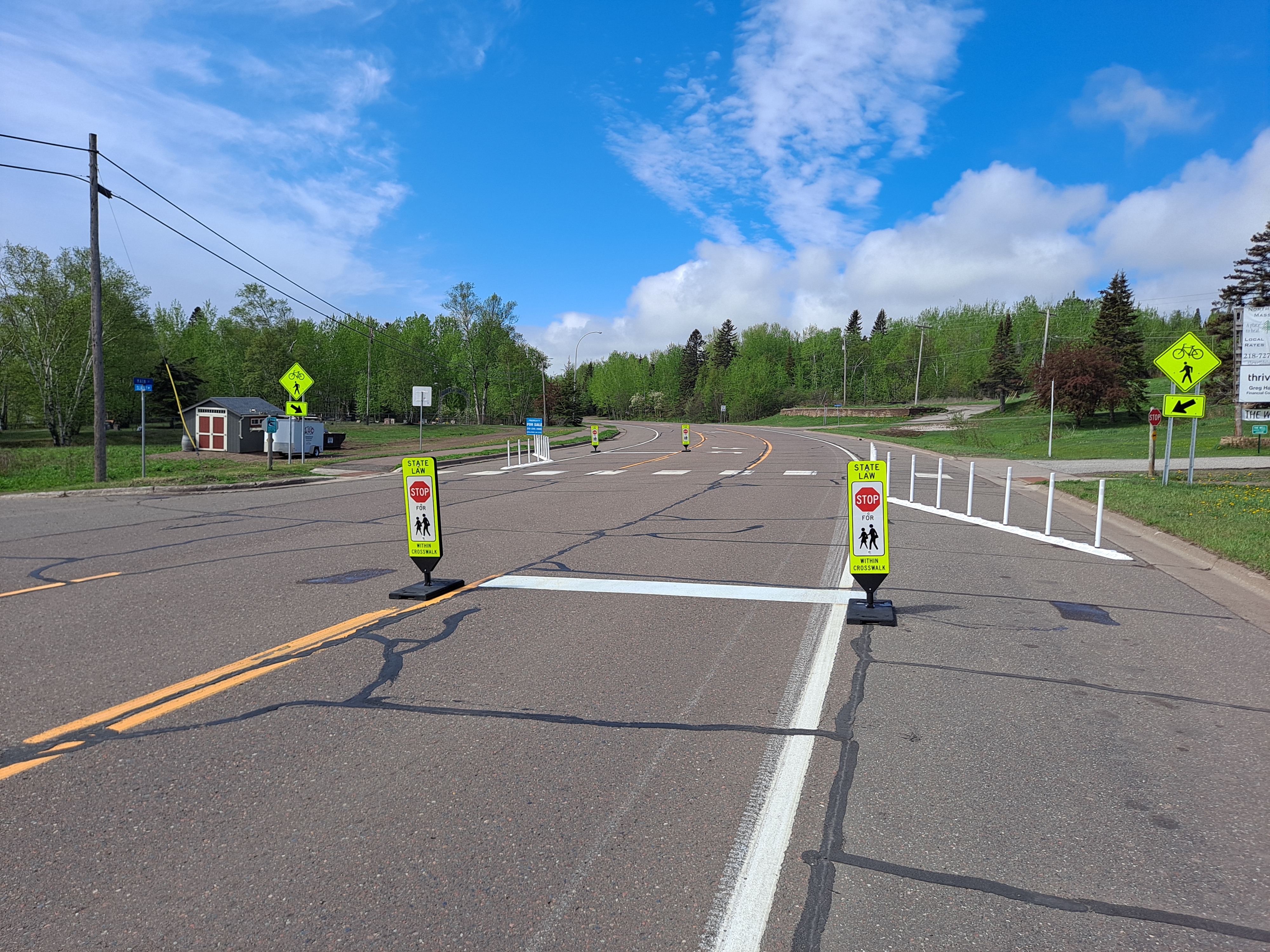 MnDOT has installed a demonstration project at the Gitchi Gami State Trail crossing in Beaver Bay in Summer 2021. Demonstration projects are short-term, low-cost, temporary roadway projects used to pilot potential long-term design solutions to improve walking, bicycling and public spaces. In Summer 2020, safety concerns were raised about this at-grade trail crossing, with vehicles failing to stop for trail users. Several improvements were installed by Fall 2020, with installation of the demonstration planned for Summer 2021. The demonstration project will be removed before snow and ice season, approximately mid-October.
Recently completed improvements at trail crossing
Replaced standard pedestrian warning signs with bike and pedestrian combined warning signs
Installed advance bike/ped warning sign for southbound Hwy 61
Installed ahead plaques below advance warning signs
Installed bike/ped warning signs on left side of crossing for both directions (visible on both sides for drivers in both directions of traffic)
Completed for the demonstration project Summer 2021
Install gate posted in-street "state law, stop for pedestrian signs" in advance of crossing on both approaches
Install stop bar pavement markings in advance of trail crossing on both approaches
Install "stop here for peds" signs in advance of trail crossing on both approaches
Install temporary raised curb with attached bollards to mimic curb bump-outs in advance of crossing on both approaches
Public survey
We want your input! Please take a few minutes and complete this survey, letting us know your opinion of the trail crossing improvements.