About the project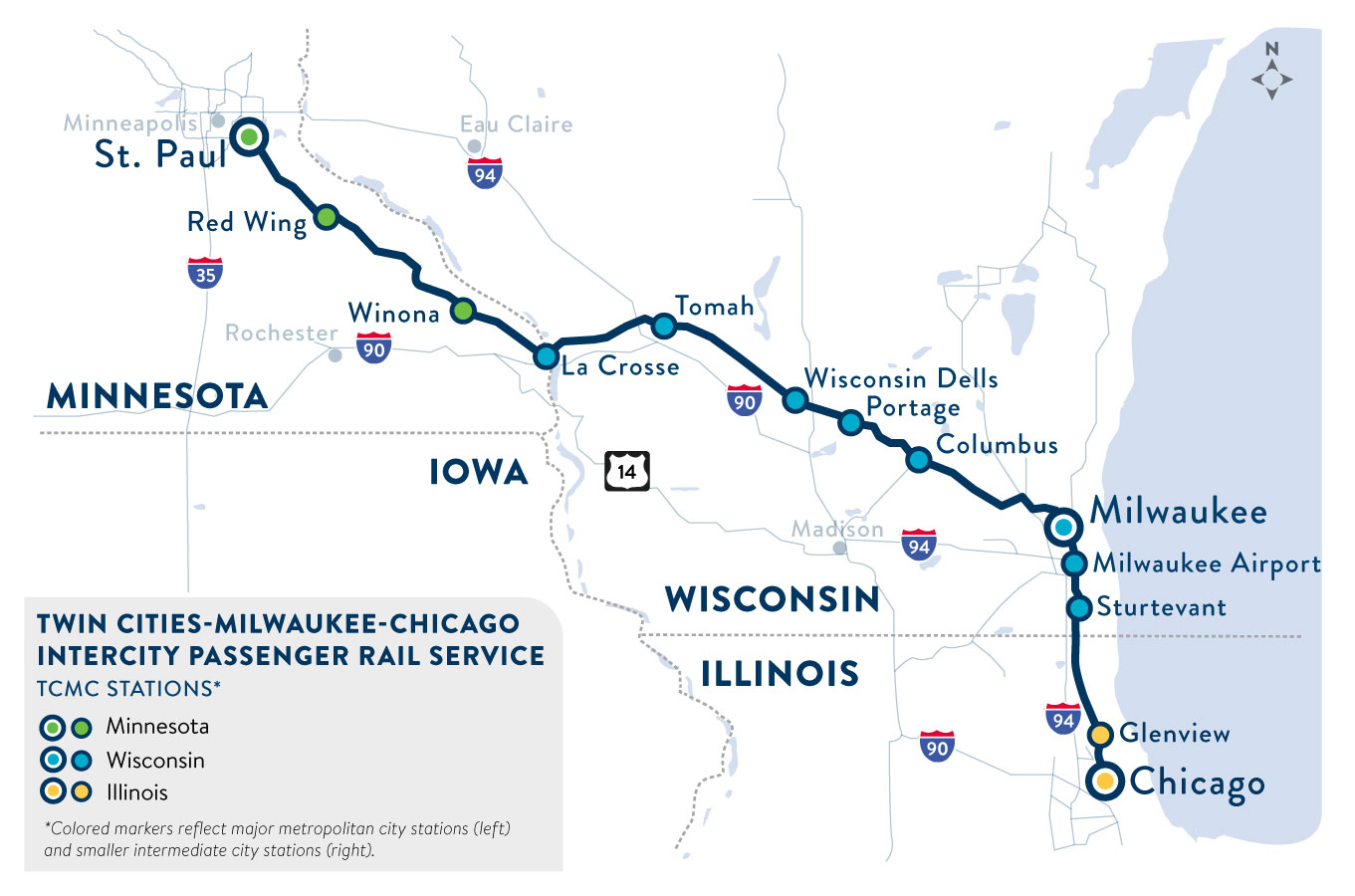 The Twin Cities-Milwaukee-Chicago Intercity Passenger Rail Project (TCMC) will add a second daily round trip passenger train on the 411-mile rail corridor (used by Amtrak's long-distance Empire Builder) between Chicago, Illinois and the Twin Cities.

The project will provide more choices and travel flexibility, with morning and mid-day departures from St. Paul and Chicago. It will also provide more reliable service with better on-time performance for both passenger and freight trains.
The Minnesota Department of Transportation is working cooperatively with the Wisconsin Department of Transportation (WisDOT), Amtrak, and the Federal Railroad Administration (FRA). The LaCrosse Area Planning Committee and the Great River Rail Commission have also provided funding. 
Design, construction and operations
The project is in the final design phase. We anticipate construction to begin in early 2024 and end in 2025. We expect partial service may begin as soon as 2023.
Planning phase
Visit the Wisconsin Department of Transportation's TCMC project page for more information on public engagement, funding, location, and the project schedule.