Find information about next year's construction in the City of Frazee under the "2022 in Frazee" tab.
Construction details
Highway 87 is now open to all traffic! Watch for crews still at work, as they finish up various tasks along the work zone.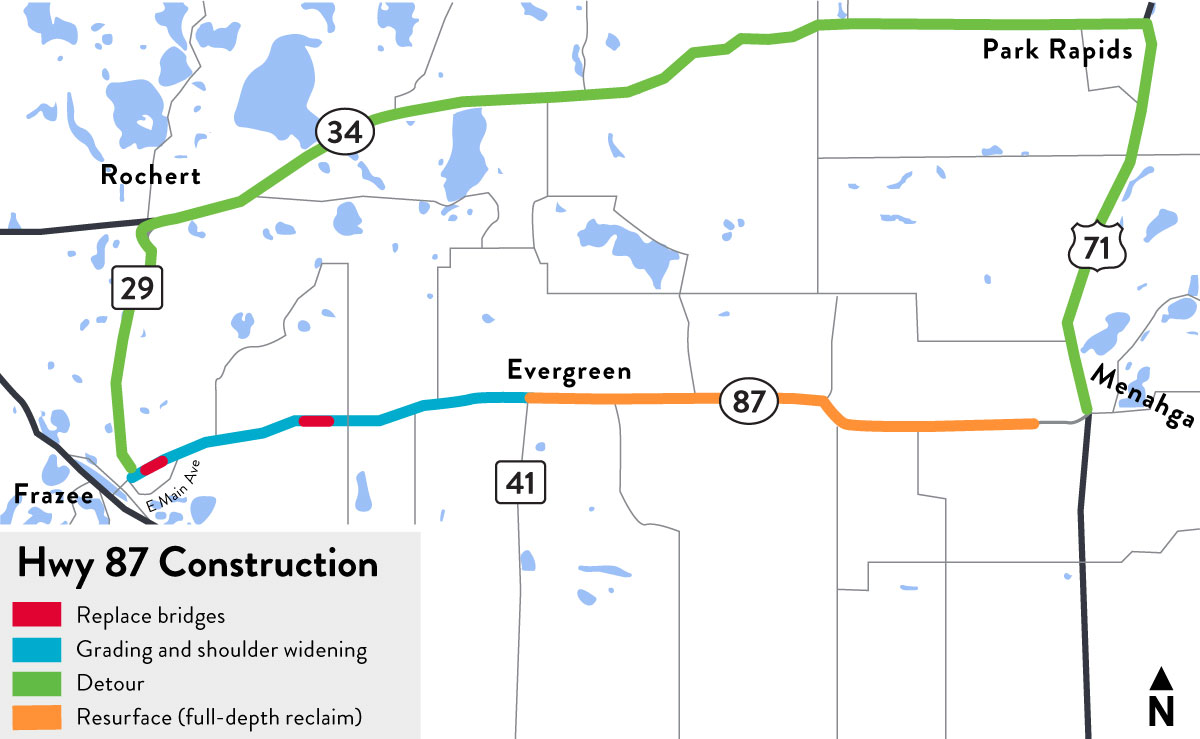 Staging and local traffic impacts
The project was broken up into two sections:
Becker/Wadena County Line to Evergreen
Frazee to Evergreen
Several operations took place simultaneously throughout the entire corridor. Thank you to Highway 87 residents and businesses for your cooperation during construction!