View detailed construction progress under the "Updates" tab
Construction details
Highway 87 is closed the thru-traffic. Thru-traffic must use the detour. Only local traffic (those who have a destination within the work zone) are allowed to enter Highway 87.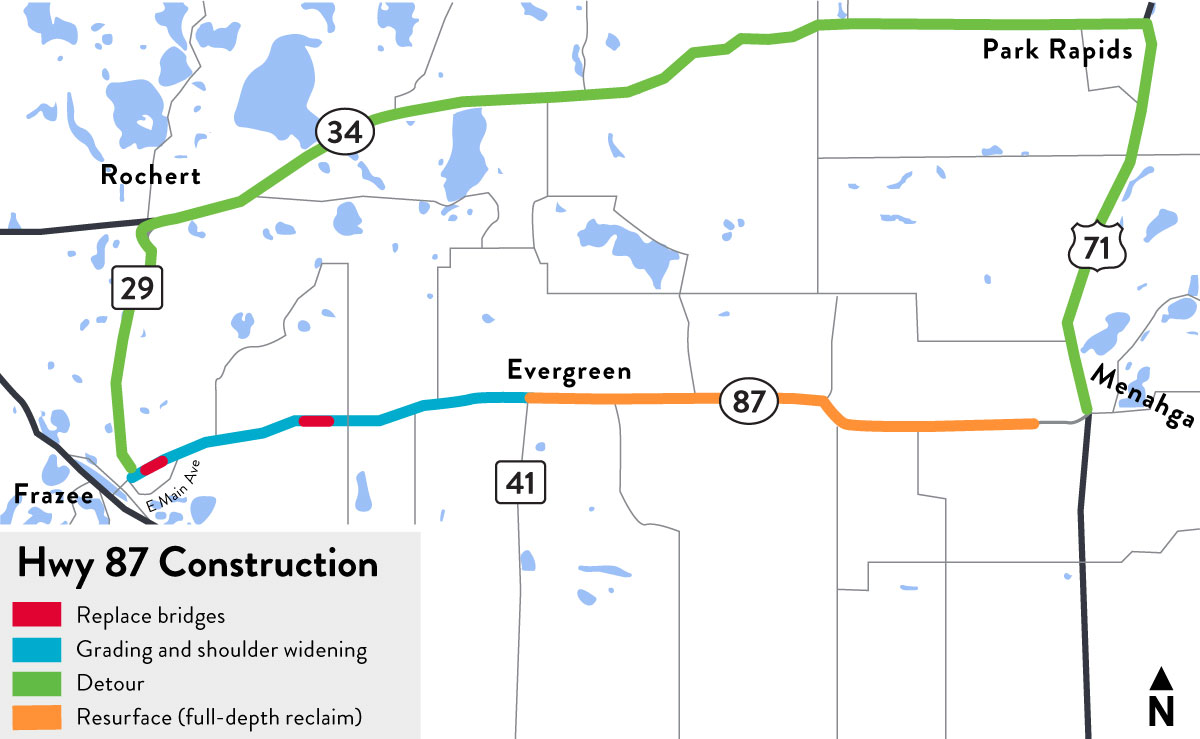 Staging and local traffic impacts
The project is broken up into two sections:
Becker/Wadena County Line to Evergreen - Now complete! Section still remains closed to thru-traffic.
Frazee to Evergreen
Several operations are taking place simultaneously throughout the entire corridor, so stay alert if traveling in the work zone.
What local traffic can expect to encounter during construction:
Daily lane closures in the areas where crews are working
Flaggers directing traffic, and potential pilot cars
Impassable area at the Otter Tail River Bridge in Frazee. Find alternate route.
Loose gravel along the entire work zone