Traffic impacts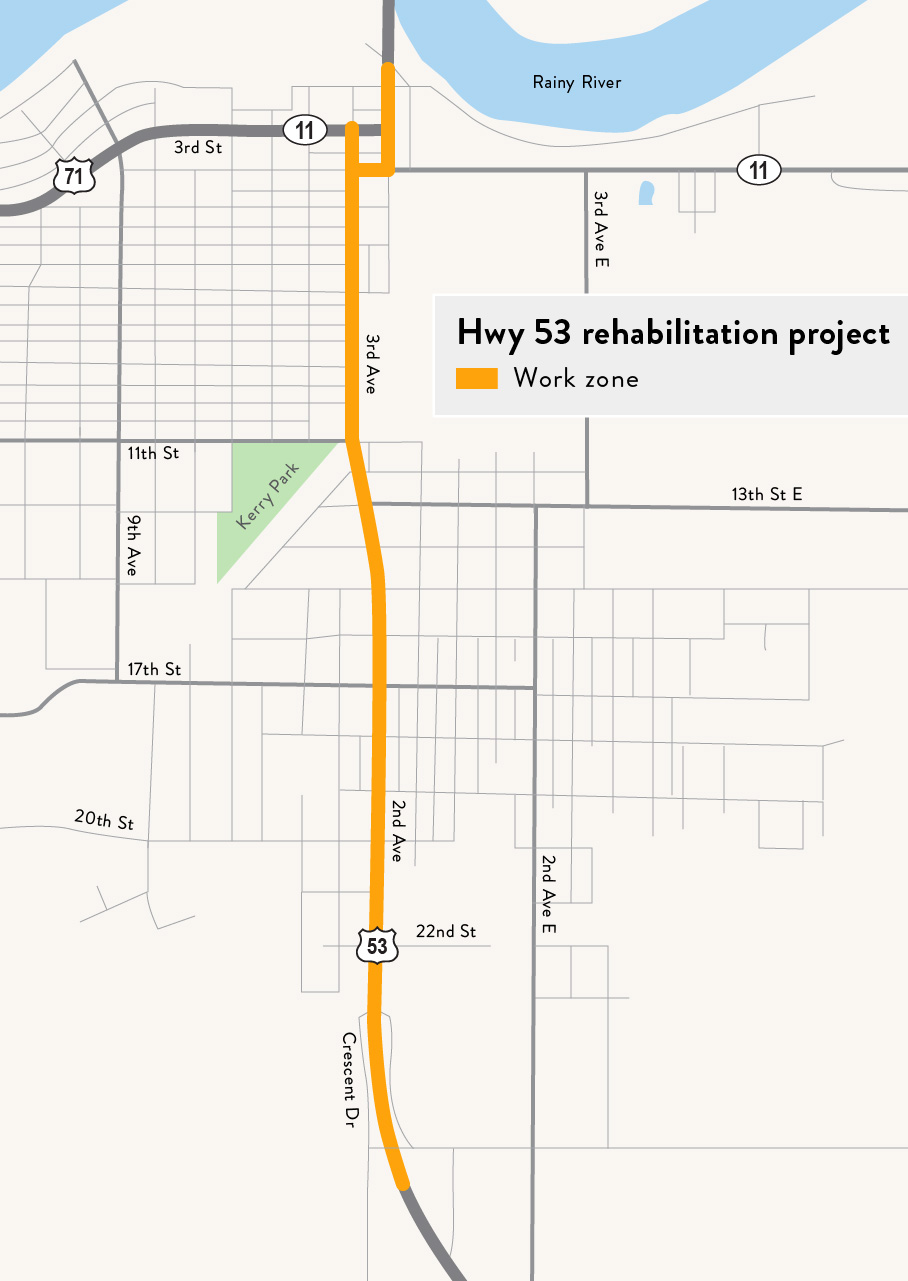 Highway 53 Public Open House
A major pavement rehabilitation and streetscape enhancement project is anticipated to begin construction summer 2020 in International Falls.
The project will greatly improve pavement quality and includes enhancements to drainage, signals, safety, accessibility and the visual quality of the corridor.

Please attend to learn more about the project and get your voice heard early on this project. MnDOT and city staff will be available to answer questions.

Thursday, April 5
6:30 p.m.- 8 p.m.
AmericInn
1500 Hwy 71 International Falls, MN 56649


The Meetings tab features information about future and past public meetings.