Specialty and Competitive Programs
Local Partnership Program
District 4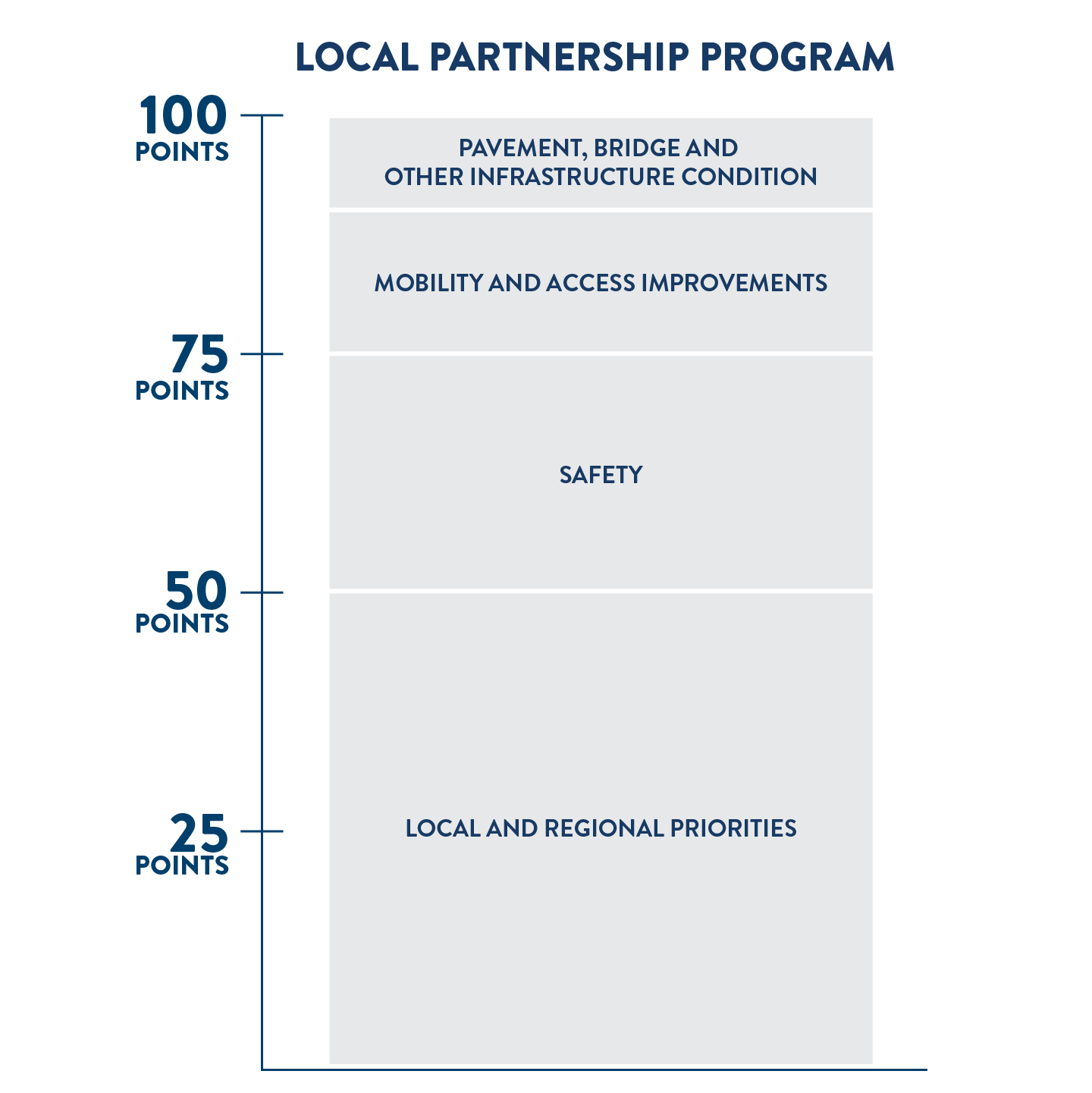 The Local Partnership Program (formerly known as Municipal Agreements or Cooperative Agreements) funds locally identified improvements to state highways, particularly locations where the local transportation network intersects with the state system.
Within each district, cities and counties apply for funding.
MnDOT's State Aid Division is currently revising the project selection criteria for the Local Partnership Program.  
What's been selected?
Related links
How the projects scored
Last updated March 2021
| Score | Applicant | Route | Description | Amount Awarded | Year |
| --- | --- | --- | --- | --- | --- |
| 70 | Clay County  | US 10 | Right turn lanes in Glyndon | $334,000 | 2021 |
| 70 | Alexandria | MN 29 | ADA and Pedestrian Improvements along Hwy 29 from 18th Ave. to 34th Ave. | $415,000 | 2022 |