District 8 Freight Plan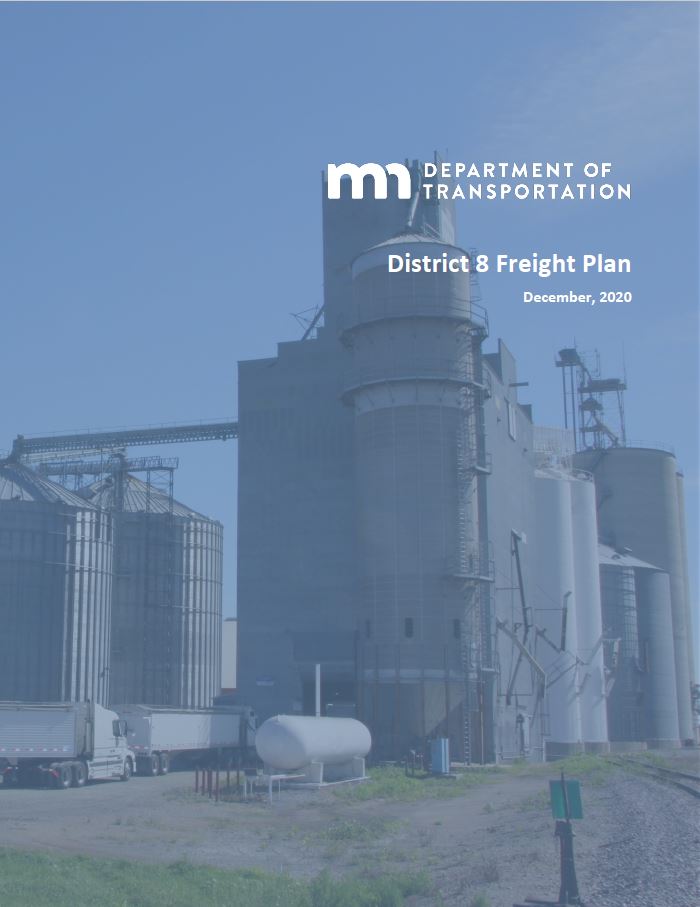 The Minnesota Department of Transportation's District 8 is an administrative region located in the southwest and west-central Minnesota.
District 8 is known for farming and manufacturing agricultural products. The number of jobs, economic output of the agriculture industry, changes to the agricultural market and international trade trends all affect the regional economy of District 8.
The goal of the District 8 Freight Plan is to provide a clear understanding of the multimodal freight system, how local industries use the system and their needs and issues, so MnDOT can make more informed policy and programming decisions in the District. District 8 Freight Plan overview
Online open house
Visit our virtual open house to see key highlights from the draft plan.
Working Papers