District 3 Freight Plan Overview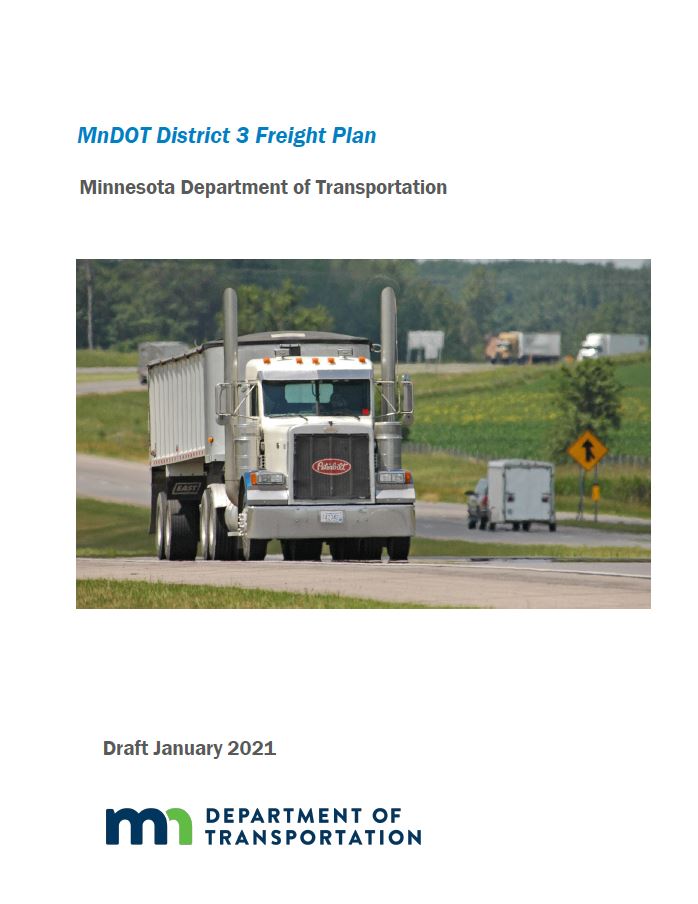 The Minnesota Department of Transportation's District 3 is developing a regional freight plan to analyze long term freight needs of the region's transportation system. This includes highways, roads, railroads, and air cargo. The plan will directly link outreach efforts from the Manufacturers' Perspectives Study to build relationships with key stakeholders.
District 3 covers central Minnesota, and includes the area within 12 counties: Benton, Cass, Crow Wing, Isanti, Kanabec, Mille Lacs, Morrison, Sherburne, Stearns, Todd, Wadena, and Wright counties. The District also provides maintenance services in parts of Aitkin and Itasca counties.
The central region includes areas from rural zones to rapidly urbanizing cities and townships. It has the largest population base outside of the Twin Cities Metropolitan area. In District 3, the largest cities in the area are Brainerd, Baxter, St. Cloud, Cambridge, Monticello, Buffalo, Little Falls, and Sauk Center. Key industries in the region are wood production, tourism, food processing and automotive sectors. Major transportation routes include Interstate 94, US Highway 371, US Highway 71 and US Highway 10, and US Highway 169.
Working Papers