District 2 Freight Plan Overview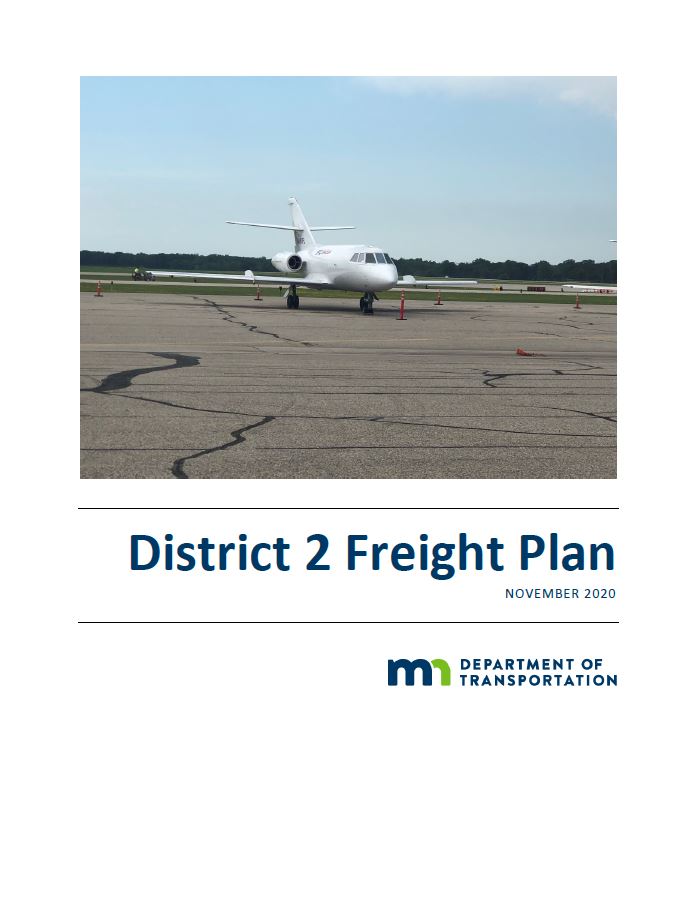 The Minnesota Department of Transportation's District 2 (D2) covers a region in the northwest Minnesota and it's boundaries include 11 counties: Kittson, Roseau, Lake of the Woods, Marshall, Beltrami, Polk, Pennington, Red Lake, Clearwater, Norma, Hubbard. The staff provide service to counties in coordination with other districts, which are Cass, Mahnomen, and Koochiching counties.
The northwest region covers approximately 18 percent of the land mass of the state of Minnesota and includes a variety of geography from the Red River Valley to open plains, wetlands, lakes, woods and rivers. In District 2 (D2), the largest cities in the area are Bemidji, Crookston, East Grand Forks, and Thief River Falls. The key industries are wood products, tourism, food processing and automotive sectors. Major transportation routes including US Highway 75, US Highway 71 and US Highway 59 connect key access routes to North Dakota and Manitoba. There are also major international railroad crossings that serve as access points from Canada into the United States.
Working Papers (PDF)