District 1 Freight Plan Overview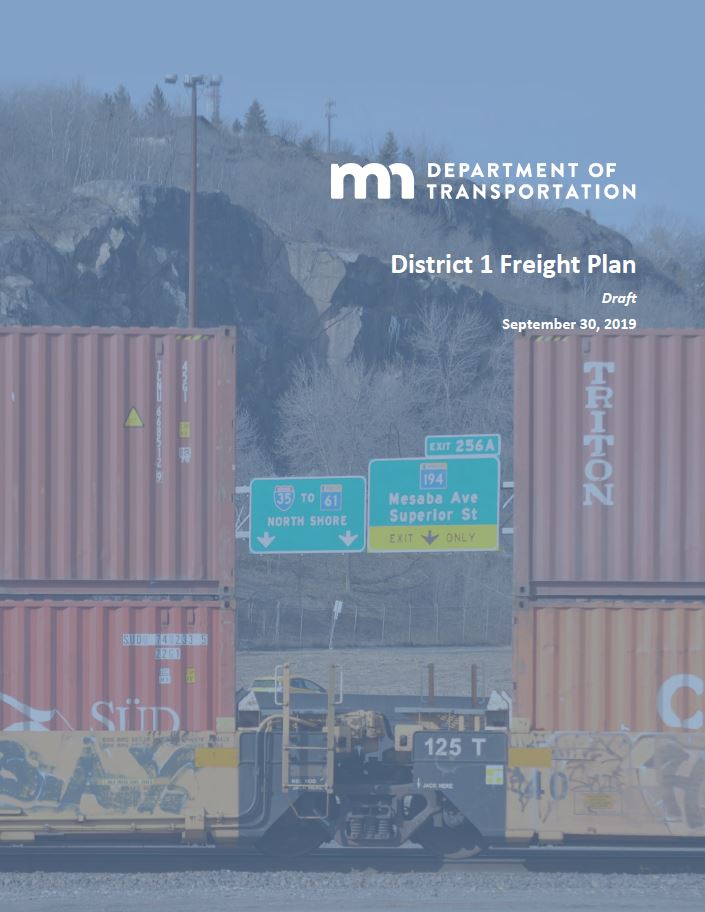 The Minnesota Department of Transportation's District 1 (D1) covers almost one‐quarter of Minnesota's land area and is made up of eight counties: Aitkin, Carlton, Cook, Itasca, Koochiching, Lake, Pine, and St. Louis.
This region owes its historic development and continued economic well‐being to a freight transportation network that supports the safe and efficient movement of iron ore, timber, and manufactured goods such as metal and paper products. This extensive network includes the highways of I‐35, US‐2, US‐53, and US‐169, major rail lines owned by the Canadian National (CN) and Burlington Northern Santa Fe (BNSF) railways, and ports in Duluth, Two Harbors, and Silver Bay.
MnDOT developed the plan with local governments, private freight businesses, and members of the public to get a clear understanding of the multimodal freight system, to learn about how local industries use the system, and to understand industry needs and issues so policy and programming decisions can be better informed in the District. The plan will also connect with future updates to the Statewide Freight Plan, as well as future rounds of the Minnesota Highway Freight Program capital solicitation by identifying a list of freight needs in the region.
Working Papers