Hwy 210 temporarily closes, detours in Ironton May 24
BAXTER, Minn. – Motorists who travel on Highway 210 through Ironton on Wednesday, May 24, will encounter the road closed and detoured, according to the Minnesota Department of Transportation.
Highway 210 will close at 8 a.m. for up to eight hours between Irene Avenue and Viola Avenue to allow the city of Ironton to make emergency water main repairs beneath Curtis Avenue.
Motorists will follow the signed detour that uses Crow Wing County Road 30 and County Road 33 back to Highway 210 in Crosby.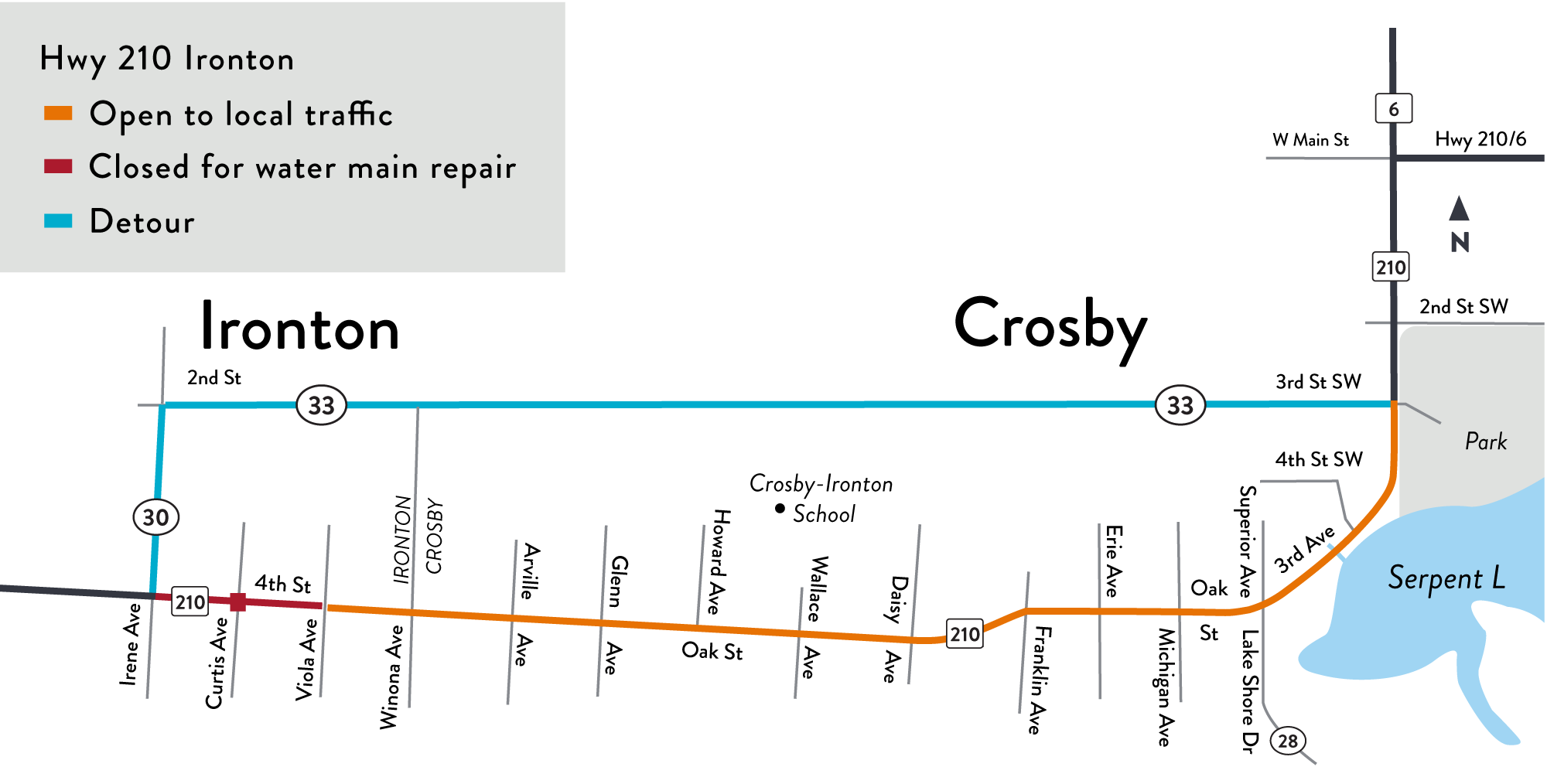 ###