New Library Materials
Items added during: February 2023
Contents:
---
Information Extra
Collection Close-up: Slavery's Reach: Southern Slaveholders in the North Star State, by Christopher P. Lehman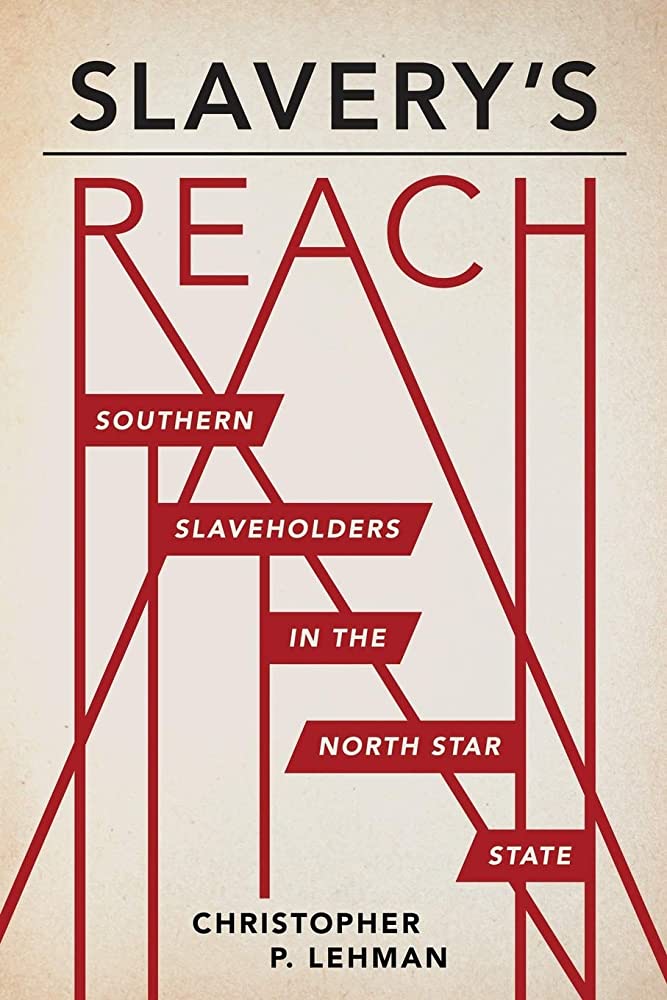 [ebook & print]
From the 1840s through the end of the Civil War, leading Minnesotans invited slaveholders and their wealth into the free territory and free state of Minnesota, enriching the area's communities and residents. Dozens of southern slaveholders and people raised in slaveholding families purchased land and backed Minnesota businesses. Slaveholders' wealth was invested in some of the state's most significant institutions and provided a financial foundation for several towns and counties. And the money generated by Minnesota investments flowed both ways, supporting some of the South's largest plantations.
Minnesotans eagerly catered to this source of investment. Politicians and officeholders like Henry Sibley, Henry Rice, and Sylvanus Lowry worked for a slaveholder; the latter two recruited wealthy southern slaveholders to invest in property. Six hundred residents of the new state of Minnesota petitioned the legislature to make slavery legal for vacationing southerners who brought with them enslaved men and women "as body servants, for their comfort and convenience" while they escaped the summer heat of the South.
Through careful research in obscure records, censuses, newspapers, and archival collections, Christopher Lehman has brought to light this hidden history of northern complicity in building slaveholder wealth.

Dr. Lehman is a professor of ethnic studies at St. Cloud State University and was the guest speaker at MnDOT's African American Employee Resource Group's Black History event.
---
Transportation Research Record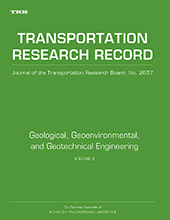 TRB's journal Transportation Research Record is now published in digital-only format. Full text is available to MnDOT employees. Check out new articles or sign up for an alert at Transportation Research Record.
---
How to Request Listed Resources
To request an item below, please fill out the Ask a Librarian form. Each listing links to a digital copy if available.
---
AIRPORTS
Advancing the practice of state aviation system planning
TRB ACRP 244
AUTONOMOUS VEHICLES
Advancing social equity with shared autonomous vehicles: literature review, practitioner interviews, and stated preference surveys
Minnesota Governor's Advisory Council on Connected & Automated Vehicles annual report
TL152.8 .C66x 2023
BUSINESS COMMUNICATION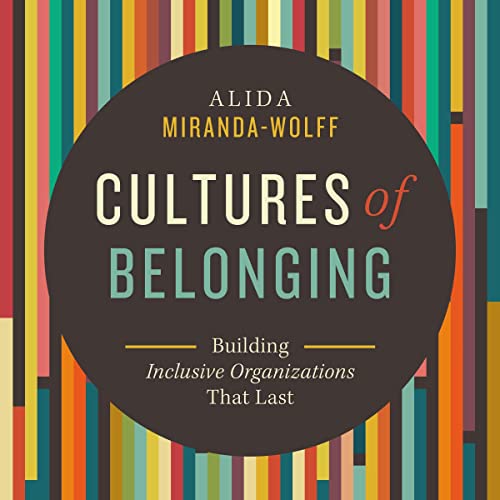 Cultures of belonging: building inclusive organizations that last: a guide to equitable leadership
HM791 .M57 2022
DISADVANTAGED BUSINESS ENTERPRISES
Impact of COVID-19 on disadvantaged business enterprises in Minnesota
HD6304 .G35 2023
FEDERAL AID TO TRANSPORTATION
Program management insights for the Section 5310 Program, including subrecipient consolidation and urban 5310
TRB NCHRP RRD 403
HIGHWAY PLANNING – ENVIRONMENTAL ASPECTS
Planning and environment linkages : review of statutory authority and case law
TRB NCHRP LRD 89
INFORMATION TECHNOLOGY
Guidelines on collaboration and information security for state DOTs
TRB NCHRP 1034
LABOR SUPPLY
Guide to recruiting, developing, and retaining transportation infrastructure construction inspectors
TRB NCHRP 1027
MINNESOTA DEPT. OF TRANSPORTATION
Dedicated Fund Expenditures report, 2021-2022
HE196.5 .R46x
2022 Statewide multimodal transportation plan
HE213.M6 M55x
2021-2022 Biennial report on the bridge inspection quality assurance
TG315 .B54x
FY2022 Research At-A-Glance'
HE192.55.M6 M565x
PEDESTRIANS
Pedestrian user experience at roundabouts
TE176.5 .G64 2023
PROJECT MANAGEMENT
Construction delays; Third edition
TH438 .N34 2018
SOCIAL SCIENCE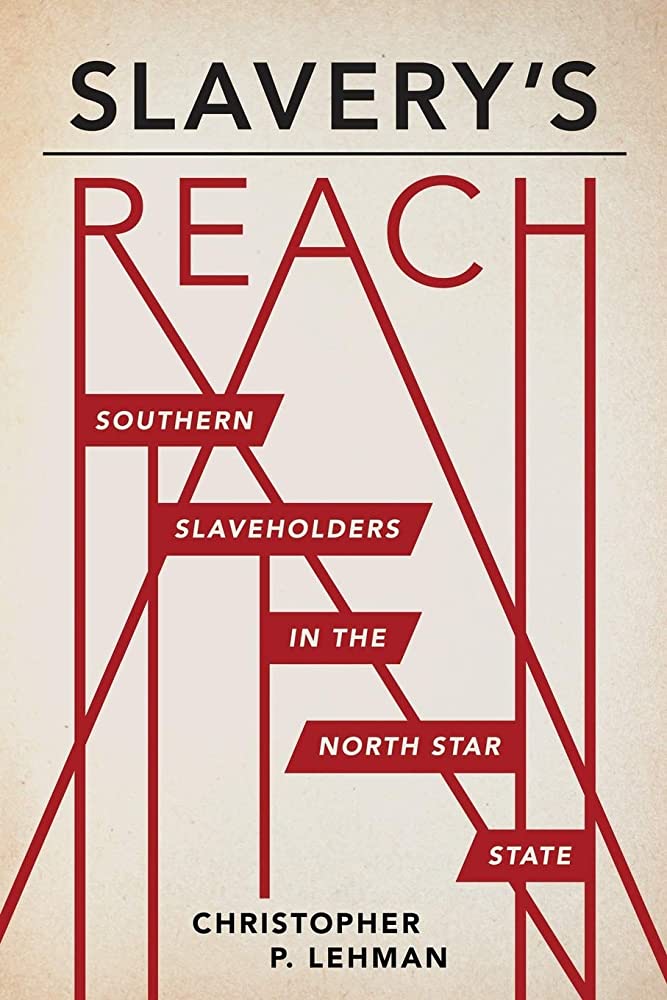 Slavery's Reach: Southern Slaveholders in the North Star State
E445.M57 L44 2019
TRAFFIC SIGNS AND SIGNALS
MnDOT standard signs and markings summary
TE228 .M562x 2023
Safety at midblock pedestrian signals
TRB NCHRP 1030
TRAFFIC VIOLATIONS
Strategies to improve state traffic citation and adjudication outcomes
TRB BTSCRP 5
TRANSPORTATION FINANCE
Federal funding flexibility : use of federal aid highway fund transfers by state DOTs
TRB NCHRP 1023
TRANSPORTATION RESEARCH BOARD
Transportation Research Board 2022 Annual Report
TRB 2022
NCHRP 2022 Annual Report
TRB NCHRP 2022
URBAN TRANSPORTATION
Commercial gentrification along Twin Cities transitway corridors
---
New ebooks in the cloudLibrary platform
The Library's ebook collection requires a MnDOT Library ID to checkout and read books. Contact the library using the Ask a Librarian form to request a MnDOT Library ID or if you have forgotten yours.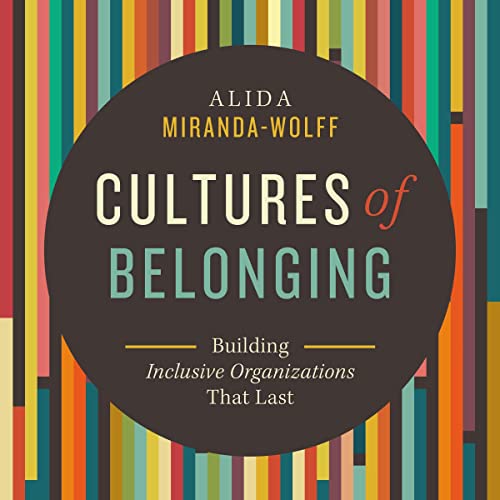 Cultures of Belonging: Building Inclusive Organizations that Last [ebook & audiobook]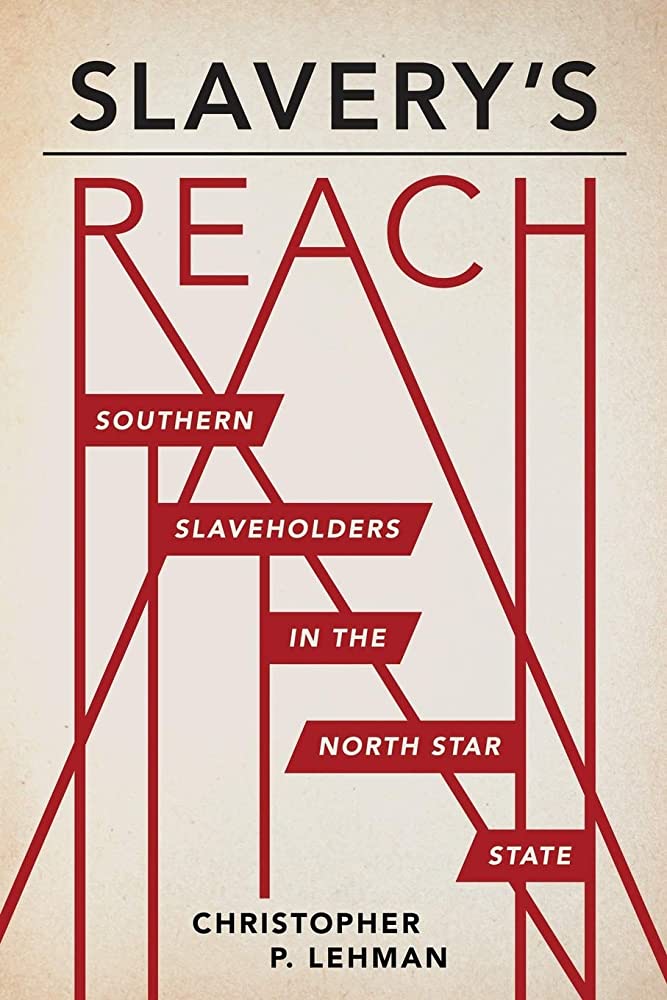 Slavery's Reach: Southern Slaveholders in the North Star State [ebook]
---
How to Subscribe to the New Library Materials
Please fill out the Ask a Librarian form or enter your e-mail on this GovDelivery page.
---