New Library Materials
Items added during: November 2022
Contents:
---
Information Extra

Collection Close-up : Twin Cities by Trolley: The Streetcar Era in Minneapolis and St. Paul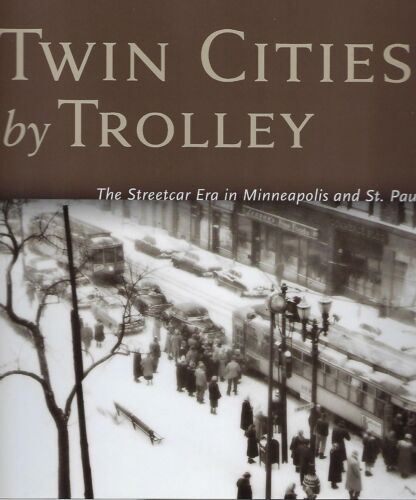 Summary: The recent development of light rail transit in the Twin Cities has been an undeniable success. Plans for additional lines progress, and our ways of shopping, dining, and commuting are changing dramatically. As we embrace riding the new Hiawatha light rail line, an older era comes to mind—the age when everyone rode the more than 500 miles of track that crisscrossed the Twin Cities.
In Twin Cities by Trolley, John Diers and Aaron Isaacs offer a rolling snapshot of Minneapolis and St. Paul from the 1880s to the 1950s, when the streetcar system shaped the growth and character of the entire metropolitan area. More than 400 photographs and 70 maps let the reader follow the tracks from Stillwater to University Avenue to Lake Minnetonka, through Uptown to downtown Minneapolis. The illustrations show nearly every neighborhood in Minneapolis and St. Paul as it was during the streetcar era.
At its peak in the 1920s and early 1930s, the Twin City Rapid Transit Company (TCRT) operated over 900 streetcars, owned 523 miles of track, and carried more than 200 million passengers annually. Recounting the rise and fall of the TCRT, Twin Cities by Trolley explores the history, organization, and operations of the streetcar system, including life as a streetcar operator and the technology, design, and construction of the cars.
Inspiring fond memories for anyone who grew up in the Twin Cities, Twin Cities by Trolley leads readers on a fascinating and enlightening tour of this bygone era in the neighborhood and the city they call home.
To check out the book contact the library for assistance.
---
Transportation Research Record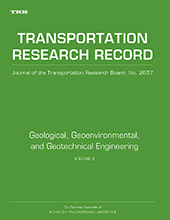 TRB's journal Transportation Research Record is now published in digital-only format. Full text is available to MnDOT employees. Check out new articles or sign up for an alert at Transportation Research Record.
---
How to See Listed Resources
To request a print item above, please fill out the Ask a Librarian form.
---
Emerging hazards in commercial aviation - report 1 :  initial assessment of safety data and analysis processes
TRB SR 344
AIRPORTS

Guide to evaluating airport governance structures
TRB ACRP 245 
Airfield pavement markings: effective techniques for removal and temporary applications
TRB ACRP 247 
AUTONOMOUS VEHICLES

Framework for assessing potential safety impacts of automated driving systems
TRB NCHRP 1001
BRIDGES

Load rating assessment of three slab-span bridges over shingle creek
TG325. .H56 2022
CITY PLANNING

Assessing the economic effects of context sensitive main street highways in small cities
TE279 .F65 2022
ELECTRIC VEHICLES

E-Scooter safety: issues and solutions
TRB BTSCRP RRD 1
GUARDRAILS

Roadside barrier designs near bridge rail ends with restricted rights-of-way: a guide
TRB NCHRP 1013
MINNEAPOLIS-ST. PAUL

Twin Cities by trolley: the streetcar era in Minneapolis and St. Paul
TF725.M6 D54 2007
MINNESOTA GOVERNMENT

Minnesota county directory.
REF JS451.M65 M56x 2022
PAVEMENTS

Lightly surfaced roads
TE233 .K84 2019
Effectiveness of fog seal on chip sealed low volume roads
TE2757 .I53 2022
PEOPLE WITH DISABILITIES
Accessibility measures in practice: a guide for transportation agencies
TRB NCHRP 1000
REINFORCED CONCRETE CONSTRUCTION
Steel reinforcement section loss guidance tables
TG340 .S52 2022
ROADS - MINNESOTA

2022 Corridors of Commerce Program report
HE336.E3 C67x
ROAD MAINTENANCE MANAGEMENT

Resource guide for analysis and investment decision making
TE220 .S97 2021
ROADSIDE IMPROVEMENT
Cost-effective roadside revegetation methods to support insect pollinators
TE178 .M57 2022
SAFETY
High tension cable median barrier safety effectiveness evaluation
TE228 .S76 2022
Design guidelines for mitigating collisions with trees and utility poles
TRB NCHRP 1016
Zone of intrusion envelopes under MASH impact conditions for rigid barrier attachments
TRB NCHRP 1018
TRAFFIC SIGNS AND SIGNALS
Detecting foundation pile length of high-mast light towers
TE228 .K46 2022
---
Recently added ebooks in the cloudLibrary platform
The Library's ebook collection requires a MnDOT Library ID to checkout and read books. Contact the library using the Ask a Librarian form to request a MnDOT Library ID or if you have forgotten yours. (MnDOT employees and city/county employees.)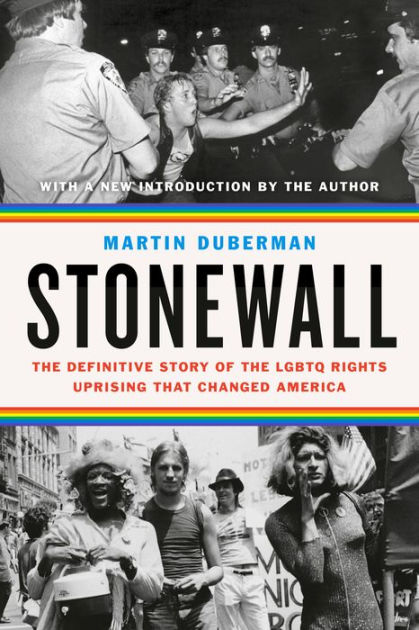 Stonewall: The Definitive Story of the LGBTQ Rights Uprising that Changed America [ebook]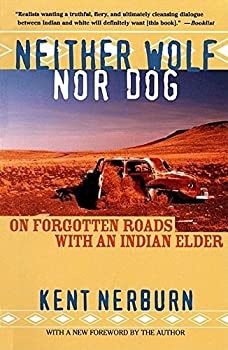 Neither Wolf Nor Dog: On Forgotten Roads with an Indian Elder [Audiobook ]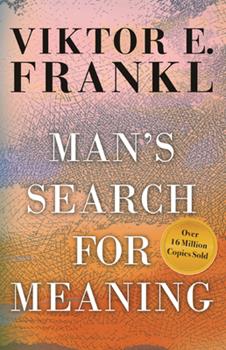 Man's Search for Meaning: An Introduction to Logotherapy [Audiobook]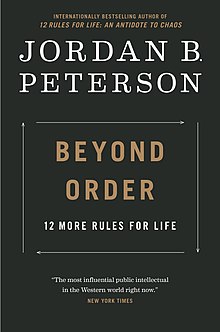 Beyond Order: 12 More Rules for Life [Audiobook]
---
How to Subscribe to the New Library Materials
Please fill out the Ask a Librarian form or enter your e-mail on this GovDelivery page.
---