New Library Materials
Items added during: July 2022
Contents:
---
Information Extra

Collection Close-up: Connect : Building Exceptional Relationships with Family, Friends and Colleagues  (ebook)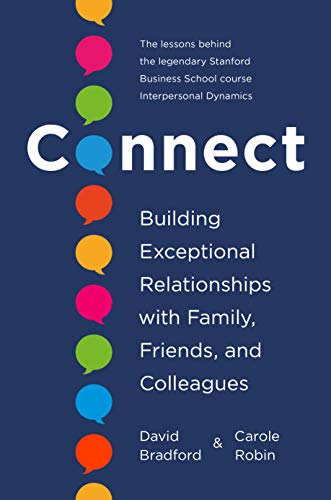 Summary:
A transformative guide to building more fulfilling relationships with colleagues, friends, partners, and family, based on the landmark Interpersonal Dynamics ("Touchy-Feely") course at Stanford's Graduate School of Business
The ability to create strong relationships with others is crucial to living a full life and becoming more effective at work. Yet many of us find ourselves struggling to build solid personal and professional connections or unable to handle challenges that inevitably arise when we grow closer to others. When we find ourselves in an exceptional relationship—the kind of relationship in which we feel fully understood and supported for who we are—it can seem like magic. But the truth is that the process of building and sustaining these relationships can be described, learned, and applied.
David Bradford and Carole Robin taught interpersonal skills to MBA candidates for a combined seventy-five years in their legendary Stanford Graduate School of Business course Interpersonal Dynamics (affectionately known to generations of students as "Touchy-Feely") and have coached and consulted hundreds of executives for decades. In Connect, they show readers how to take their relationships from shallow to exceptional by cultivating authenticity, vulnerability, and honesty, while being willing to ask for and offer help, share a commitment to growth, and deal productively with conflict.
Filled with relatable scenarios and research-backed insights, Connect is an important resource for anyone hoping to improve existing relationships and build new ones at any stage of life.

To check out the ebook above, MnDOT employees can visit the cloudLibrary app or contact the library for assistance. Click here to see the other ebooks recently added to the collection.
---
Transportation Research Record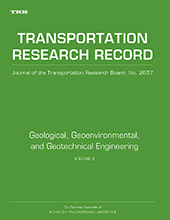 TRB's journal Transportation Research Record is now published in digital-only format. Full text is available to MnDOT employees. Check out new articles or sign up for an alert at Transportation Research Record.
---
How to See Listed Resources
To request an item below, please fill out the Ask a Librarian form. Each listing links to a digital copy if available.
---
AIRPORTS
Primer for airport organizational redesign
TRB  ACRP 240
Airport parking pricing strategies
TRB  ACRP SYN 118
Use of 0.7-in. diameter strands in precast pretensioned girders
TRB NCHRP 994
Design and construction of deck bulb tee girder bridges with UHPC connections
TRB NCHRP 999
CLIMATE CHANGES
Developing transportation system climate resilience performance measures
TE153 .L65 2022
COMMUNICATION
Connect : building exceptional relationships with family, friends, and colleagues
HM1106 .B735 2021
HIGHWAY ENGINEERING
Agency use of quality control plans for administering quality assurance specifications
TRB NCHRP SYN 590
HIGHWAY PLANNING
Visualization of highway performance measures
TRB NCHRP SYN 584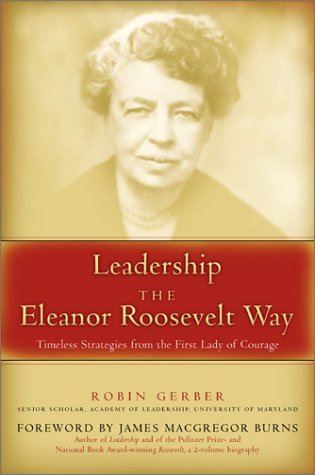 Leadership the Eleanor Roosevelt way : timeless strategies from the first lady of courage
HD57.7 .G47 2002
MAINTENANCE
The impacts of deferred maintenance in Minnesota
TE220 .F65 2022
PLANNING
The health and transportation nexus : a conceptual framework for collaborative and equitable planning
HE206.3 .F36 2022
Metropolitan planning organizations : strategies for future success
TRB NCHRP 1002
RECYCLING
Evaluation of curing effects on cold in-place recycled (CIR) materials
TE275 .E92 2022
TRAFFIC SAFETY
Practices for balancing safety investments in a comprehensive safety program
TRB NCHRP SYN 592
TRAFFIC SIGNS AND SIGNALS
Behavioral traffic safety messaging on variable message signs
BTSCRP 3
VALUATION
Uniform standards of professional appraisal practice. 2020-2021 edition
HD1389.5.U6 U54 2020-2021
Uniform appraisal standards for federal land acquisitions
HD1389.5.U6 I58 2016
WORK ZONES
Evaluation of work zone safety using the SHRP2 naturalistic driving study data
TE228 .E92 2022
---
New AASHTO Digital Publications
Standard Specifications for Transportation Materials and Methods of Sampling and Testing, and AASHTO Provisional Standards, 42nd Edition, 2022 (AASHTO Digital Publication, accessible by MnDOT employees only)
---
New ebooks in the cloudLibrary platform
The Library's ebook collection requires a MnDOT Library ID to checkout and read books. Contact the library using the Ask a Librarian form to request a MnDOT Library ID or if you have forgotten yours. (MnDOT employees and city/county employees.)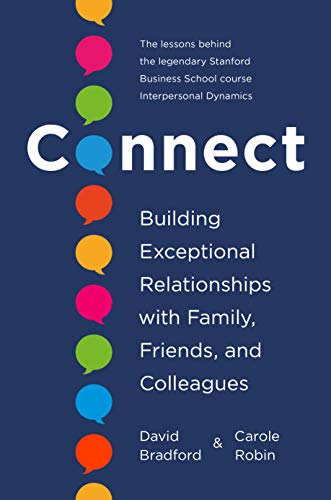 Connect : Building Exceptional Relationships with Family, Friends and Colleagues
---
How to See Listed Resources
To request a print item above, please fill out the Ask a Librarian form.
How to Subscribe to the New Library Materials
Please fill out the Ask a Librarian form or enter your e-mail on this GovDelivery page.
---