Traffic impacts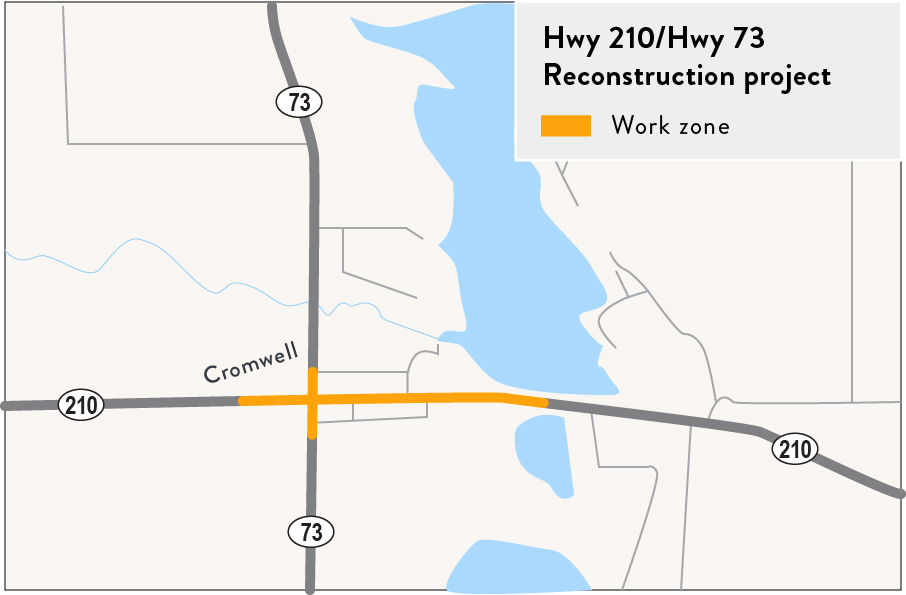 When this project begins lane closures will be in effect.
Final layout
Public meetings
June 19, 2019
A public hearing considering MnDOT's request for city of Cromwell approval (Municipal Consent) of the Final Layout is scheduled for 6:00 PM, Wednesday, June 19, 2019 at the Cromwell Pavilion, located at 5577 Cromwell Park Drive.
July 24, 2018
An open house was held for this project.
Project staff were on hand to discuss the project and answer questions.