Resources
Public Participation Plan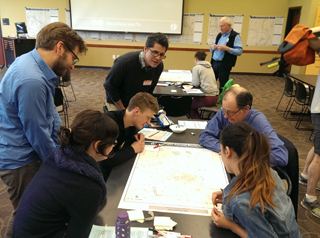 The Public Participation Plan (PDF) is a living document intended to record public participation approaches through the duration of the Statewide Bicycle System Plan.
Workshop results
Thousands of comments were received to guide the
development of the Statewide Bicycle System Plan.
View the results of the public workshops and online participation.
MnDOT's role in bicycle planning
In order to make bicycling a safe, convenient and accessible transportation choice, we must consider:
Engineering
Education
Enforcement
Evaluation
Encouragement
Learn more about MnDOT's role in the 5E's and bicycle planning (PDF). Visit MnDOT's bicycle website for more information on plans and policies.