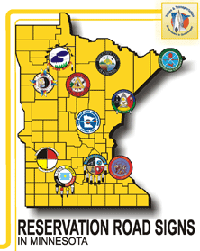 Reservation Road Signs
(2 page, PDF, 969 K)
Guide and Service Sign Programs - information on the design and placement of signs on state highways at and within the boundaries of reservations located throughout Minnesota.
Administered by Mn/DOT district traffic offices.
Some of the signing programs are based on Federal guidelines.
Many of these signs allow the display of text and graphics, as appropriate, that may be unique to each reservation.
References to State Statutes that specify additional signing program specifics are included.
The casino signing program is the result of consulting with the tribes on Mn/DOT's Casino Signing Policy guidelines.
Questions on the signing programs should be directed to the Mn/DOT district traffic engineer.
This does not cover standard signs such as speed limit (regulatory) and chevron (warning) signs. For the safety of the road user, the usage and placement of standard signs needs to be in accordance with the Minnesota Manual on Uniform Traffic Control Devices (MN MUTCD) and Mn/DOT's Traffic Engineering Manual (TEM).
Signing Contact
Signing Site Navigation
Signing Plan Sheets
Traffic Engineering Sites
Minor Traffic Generator Signing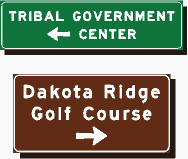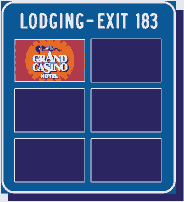 Specific Service Signs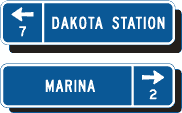 Community Destination Signs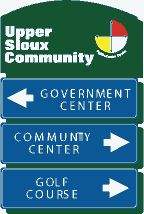 Adopt-A-Highway Signs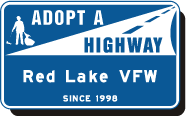 Memorial Highway Signs

Reservation signing examples
Community Identification Signs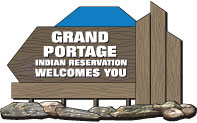 Reservation Boundary Signs



Community Recognition Signs (panels)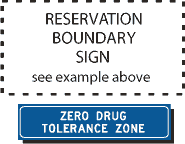 Casino Signing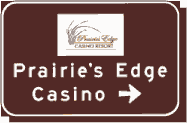 Educational Institution Signing (Post-Secondary Schools)