Safety is our first priority
How does the MnDOT Safety Unit assist in meeting TZD's goals?
The safety unit focuses on the engineering component of Toward Zero Deaths. We develop safety plans, provide crash data projects and research reports.

Traffic Safety Navigation
Traffic Engineering Sites
Minnesota Traffic Fatalities YTD
Dec. 5, 2012 345 | Dec. 5, 2013 350
Towards Zero Deaths S
Goal: 350 by 2014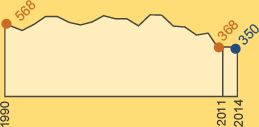 S
Engineering solutions that improve safety:
Improved lighting, signage and pavement markings
Turn lane improvements
Advanced communications technologies
Safety Partners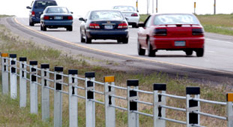 The Federal Highway Administration in accordance with SAFETEA-LU requires:
Safety plans to be developed
Projects be driven by data
Project effectiveness determined and
Results of these efforts reported to the Federal Highway Administration on an annual basis.
To comply, Minnesota has developed the Minnesota Strategic Highway Safety Plan and modified how safety projects are developed, funded and implemented.