Contacts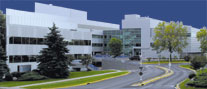 MnDOT Metro District Headquarters
Water's Edge Building
1500 West County Road B2
Roseville, MN 55113
Freeway Incident Response Safety Team (FIRST)
For roadside emergencies and to request a FIRST truck: Dial 911
Questions for general program information can be emailed to FIRST@state.mn.us.
Tour the RTMC
Mary Meinert
mary.meinert@state.mn.us
651-234-7035
DPS State Patrol Operations
For emergency situations call 911. Calmly explain the situation, and the proper action will be taken to respond to the emergency. When calling on a cell phone, please beware that a location will be needed before help can be issued.
For further information email Tim Boyer at Timothy.Boyer@state.mn.us.
MnDOT Traffic Operations
651-234-7001
Traffic Data requests
Brian Kary
brian.kary@state.mn.us
KBEM Traffic Radio
Visit the KBEM website for more information