Roadway Data Links
Additional web resources for roadway data and information

FHWA Office of Highway Policy Information - http://www.fhwa.dot.gov/policyinformation/index.cfm Highway related data reported by the state, federal and local sources, and analyzed by FHWA for reports such as Highway Statistics, Our Nation's Highways, and monthly Traffic Volume Trends.
FHWA National Highway System (NHS): Minnesota - http://www.fhwa.dot.gov/planning/national_highway_system/nhs_maps/minnesota/index.cfm
Federal site that allows users to view or download state and urbanized area maps of the National Highway System.
Metro GIS - http://www.metrogis.org
Regional GIS initiative serving the seven-county Metro Area that provides a regional forum to promote and facilitate widespread sharing of geospatial data. MetroGIS is a voluntary collaboration of local and regional governments, with partners in state and federal government, academic institutions, nonprofit organizations and businesses. The MetroGIS Data Finder (http://www.datafinder.org/) is a one-stop shop for geospatial data around the seven-county Twin Cities Metro Area.
Metropolitan Council - http://www.metrocouncil.org/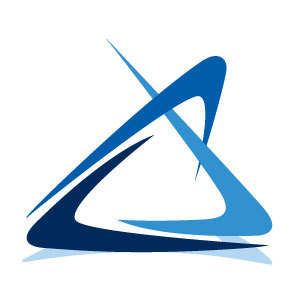 Regional planning and development agency that serves the Twin Cities seven-county metropolitan area, working with local communities and general public to address issues that existing governmental arrangements cannot. Provides framework for decisions and implementation for regional systems including aviation, transportation (region's largest bus system), parks and open space, water quality and water management. Also produces an excellent high quality Functional Class Map (5.14 MB) of the Twin Cities Metro Area.

Minnesota Geospatial Commons - https://gisdata.mn.gov/
Collaborative place for Minnesota geospatial data publishers and consumers, including researchers, cartographers, web and applications developers, planners, and journalists who need data for a project, services for an application, or some other resource required for a GIS-based use. While web maps and web services can be viewed by non-GIS users, most of the resources in the Minnesota Geospatial Commons are in GIS formats and are intended to be used with GIS software.

Minnesota Geospatial Information Office (MnGEO) - http://www.mngeo.state.mn.us/
Offers guidance, training, consulting, and technical services to state agencies and the Minnesota GIS community; and coordinates the development, implementation, support and use of statewide geospatial technology. Established in May 2009, the office is the first state agency with legislatively defined responsibility for coordinating GIS within Minnesota.

MnDOT Current Highway Construction Projects - http://www.dot.state.mn.us/roadwork/current.html
Information on traffic delays and detours, maps, contacts, and background information on construction projects currently underway on Minnesota highways.
MnDOT Interactive GIS Basemap - http://mndotgis.dot.state.mn.us/basemap/
Online application that provides statewide coverage of MnDOT's GIS Basemap data, including transportation features, boundary information, and waterway locations. Also allows you to view, save, and print maps.
MnDOT State Aid for Local Transportation (SALT) - http://www.dot.state.mn.us/stateaid/
Works with cities, counties, and townships to transfer technical expertise, determine ways to improve the state's highway system, and distribute funds for highway maintenance and construction.

MnDOT Traffic and Road Conditions (511mn.org) - http://511mn.org/
Helps commuters and travelers access current information regarding weather-related road conditions, construction, and congestion on state highways via the web or phone – 24/7.

RITA U.S. Transportation Facts and Figures - https://maps.bts.dot.gov/apps/statefacts/
US DOT Research and Innovative Technology Administration (RITA) site providing graphical state-by-state comparisons and rankings on topics such as infrastructure, driver safety, economy/finance, energy/environment, etc.
Transportation Data and Analysis - http://www.dot.state.mn.us/tda/
Information on the Traffic Forecasting & Analysis (TFA) Section in charge of volume, classification, speed and weight data as well as traffic forecasts, reports, maps and analysis... the Geographic Information & Mapping (GIM) Section responsible for the upkeep of core geographic data at planning level scale, special purpose mapping and graphic services, and the Official State Highway Map and Minnesota city/county map CAD data... the Basemap Section that maintains planning level GIS data including transportation features, boundary information, and waterway locations... and the Roadway Data Section.
Vehicle Miles Traveled (VMT) - http://www.dot.state.mn.us/roadway/data/reports/vmt.html
Average daily and total annual vehicle miles summarized in a variety of ways, in Excel or PDF report form.