Public meetings and opportunities to comment on projects and plans
Throughout the year we hold open houses, workshops and online opportunities to engage with us and learn more about our projects. Even if the formal comment period for some projects may be over, we always welcome your questions and are here to listen.
And don't forget, you can always contact us with your questions and concerns.
Search by MnDOT District
Click on a region of the map below to get involved in your district, or first find your district by city.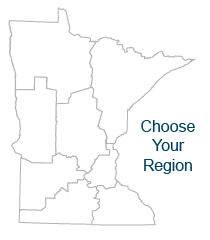 Northern Lights Express
The Northern Lights Express is a proposed intercity passenger rail project to provide high-speed rail service between Minneapolis and Duluth. The project would operate on approximately 152 miles of existing BNSF railway track. Learn about estimated project costs, benefits, ridership and service plans.
Resources: NLX project website