Quick links
Related Guidance & Studies
Guidance
Download HSOP Plan
Overview of Planning and Programming in Minnesota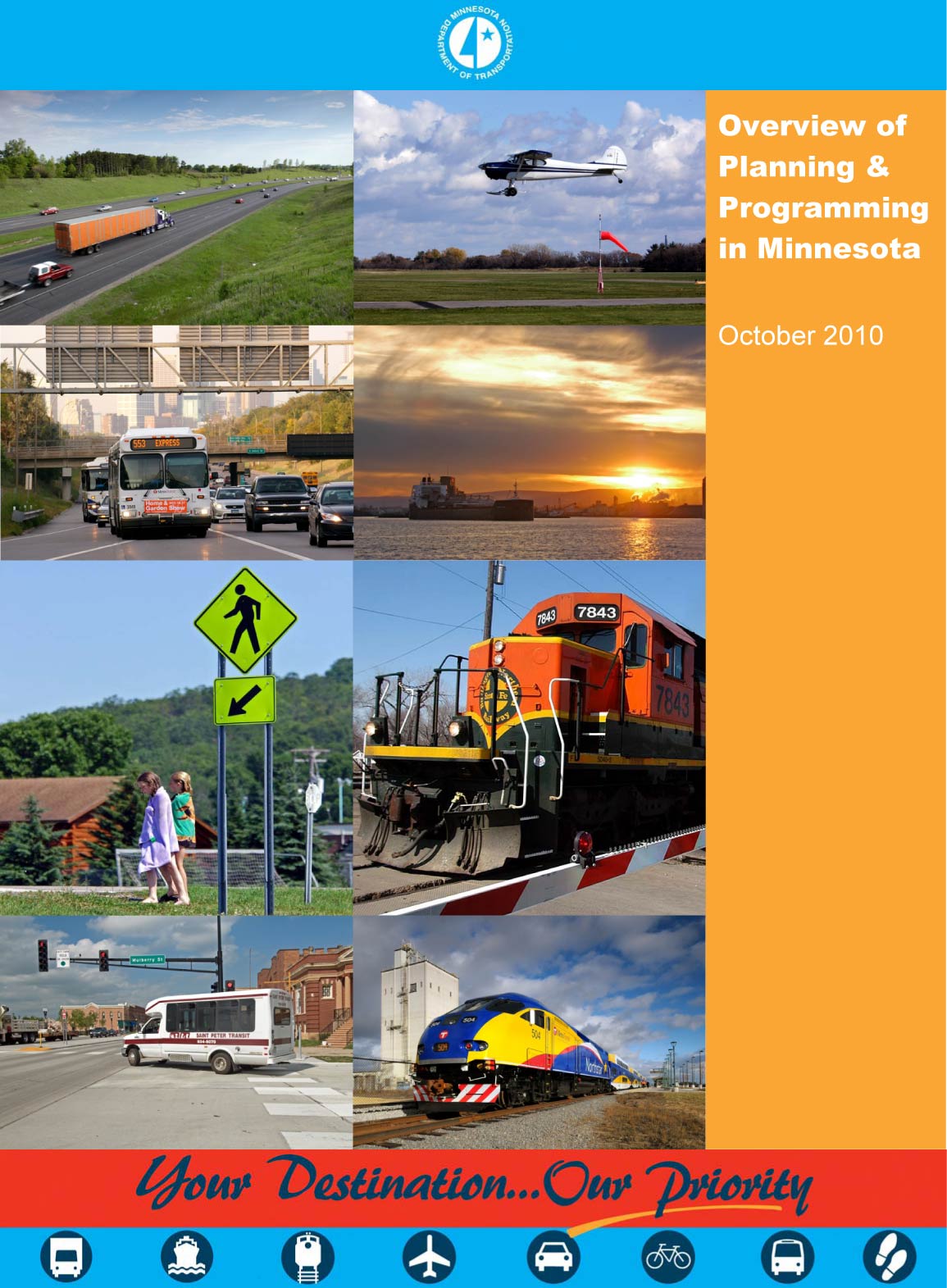 Download
Transportation planning and programming can be a complicated process. This overview documents the process of planning and programming for all modes of transportation in Minnesota. It highlights the roles of MnDOT's various offices, Metropolitan Planning Organizations, Regional Development Commissions and Area Transportation Partnerships.
This overview is intended to be a resource and provide a reference for citizens, MnDOT employees and partners to better understand the complexity of transportation planning and programming. The information provided presents a snapshot of current practice in October 2010.
Fact sheets on each Area Transportation Partnership,and a link to the Metropolitan Planning Organizations and Regional Development Commissions are included for reference in the Overview document and here.
For more information about the Metropolitan Planning Organizations and Regional Development Commissions, please go to the following web page: Partners in Transportation Planning
Area Transportation Partnership (ATP) Fact Sheets
For questions or more information contact: Philip Schaffner or 651-366-3743