Interactive Scenario Tool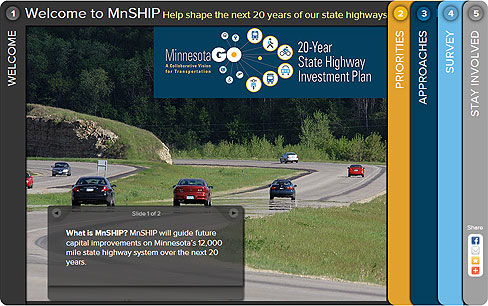 The comment period for the interactive scenario tool has closed.
View a summary of the Online Interactive Scenario Tool results (PDF).
To request this information in an alternative format, call 651-366-4718 or 1-800-657-3774 (Greater Minnesota); 711 or 1-800-627-3529 (Minnesota Relay). You may also send an e-mail to ADArequest.dot@state.mn.us. Please request at least one week in advance.