Draft plan
Thank you to those who submitted their input in July. We are currently in the process of reviewing all comments received during the public comment period. All comments and MnDOT's responses will be available as part of the final document, which will be posted in September 2013, contingent upon the Commissioner's approval.
Download the draft plan
If you have trouble accessing these materials, please contact us with questions or accommodation requests.
For related plans, studies, reports and key supporting documents, visit MnSHIP resources and links.
District 10-year work plans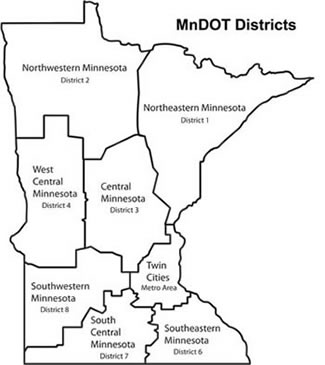 District 1
District 2
District 3
District 4
District 6
District 7
District 8
Metro District