Success story
No right turn
Issue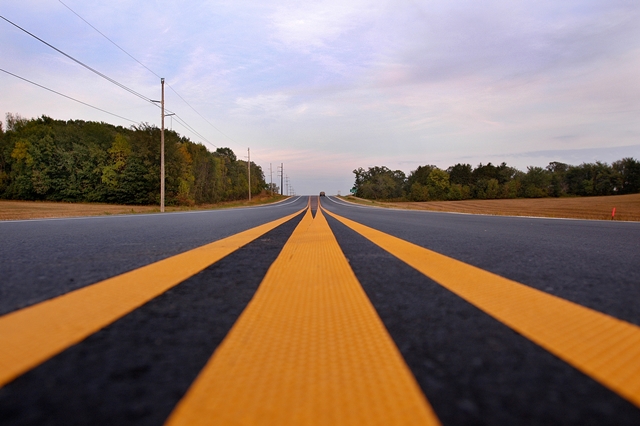 The owner of a business went to his county board to seek a conditional use permit to open up a wedding venue. The permit process required the county to seek MnDOT District approval before issuing the permit because of safety concerns related to the entering and exiting of the business's property.
The owner's business was located off of US Highway 14, which is a high-volume and high-speed highway. The roadway had a left turn lane for those traveling west, which allowed patrons to safely wait for an opening to make their turn. However, no turn lane existed for patrons traveling east to make a right turn into the business owner's property. The District felt this was a dangerous situation and denied approval of the permit because there was no right turn lane. The county denied the conditional use permit, citing the District's reason among other county specific issues.
The business owner did not want to be prohibited from opening his new business due to the lack of a turn lane. The business owner hired an engineer to design and build a turn lane at his expense. However, the District would not allow a right turn lane to be built because the standards for this type of roadway do not allow for a right turn lane so close to the interchange on-ramp. The owner was very frustrated because he felt the only impediment to getting his permit was the right turn lane. He contacted the Ombudsman and his state representative for help.
Action
The business owner felt the District was not listening to his concerns. The Ombudsman, District personnel and the state representative met with the business owner at his place of business. The interests and positions of the business owner were considered, and an action plan was created that required the owner to work on resolving the other issues brought forth by the county before reapplying for the permit. The representative agreed to work with the constituent and the county to make sure all these issues were addressed. Once the county issues were resolved, the District agreed to reconsider giving the business owner approval for the conditional use permit.
Resolution
The on-ramp taper was restriped by the District to accommodate a right turn lane into the business owner's property. The District also evaluated the existing shoulder to see if it could be widened to accommodate a right turn lane. It was determined that the additional width required for the turn lane was the business owner's responsibility. The District agreed to restripe the area and provide signage if/when the turn lane is built.