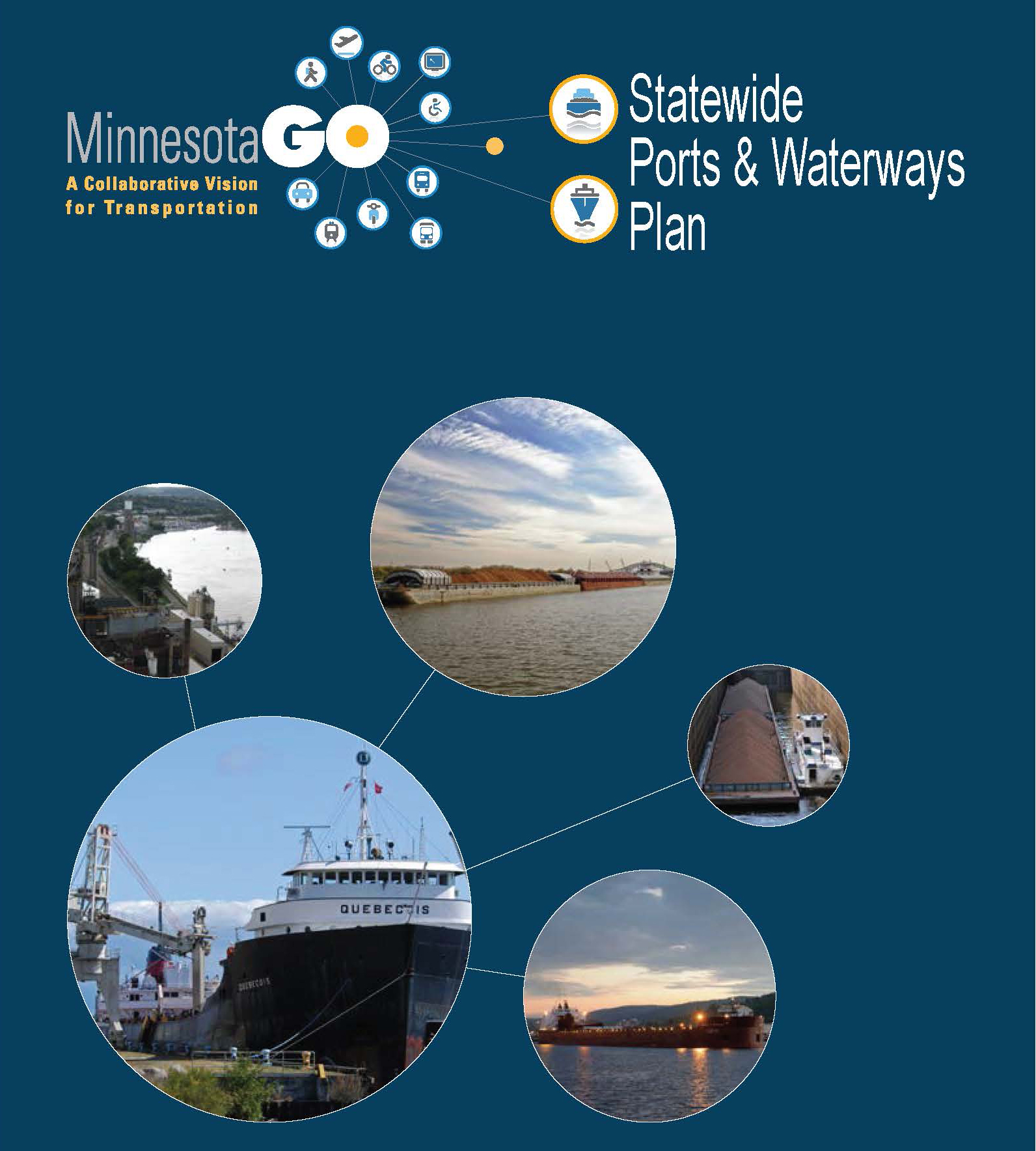 Read the plan
About the plan
Minnesota's marine freight system—including river and lake ports, commercially navigable waterways and related infrastructure — plays a vital role in the state's multimodal freight transportation system, and in the economic competitiveness of Minnesota's communities.
In this first-ever plan for the ports and waterways system in Minnesota, the system's historical development and current state are presented. Its economic benefit and financial support are also described, along with current and future opportunities and challenges.
These opportunities and challenges are grouped into five broad categories: Infrastructure Condition, Marine System Operations, Economic Competitiveness, Planning and Integration, and Communication and Coordination. Corresponding with each opportunity or challenge are several strategies designed to preserve and enhance Minnesota's ports and waterways system.