MnSRTS Brand & Toolkit Downloads
Jump to Walk and Bike to School Days toolkit downloads
MnSRTS Brand
The Minnesota Safe Routes to School program is currently in the process of rolling out the new brand. While the website and supporting materials will be updated in the coming months, the new logo and templates are available for use and can be downloaded below.
First, take a look at the new MnSRTS Brand Guidelines, then download logos and materials below!
MnSRTS Primary Logo - 3 Color (ZIP file)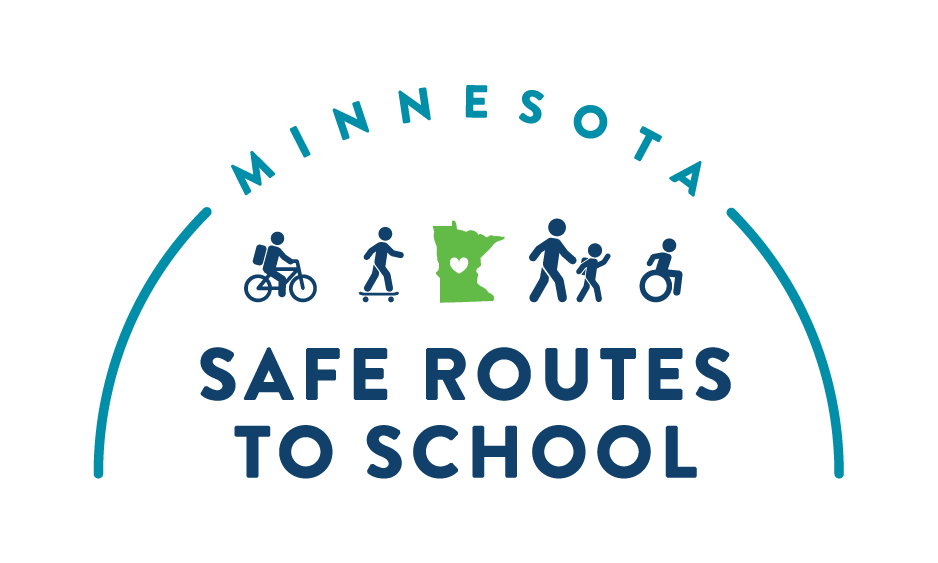 MnSRTS Primary Logo - Black (ZIP file)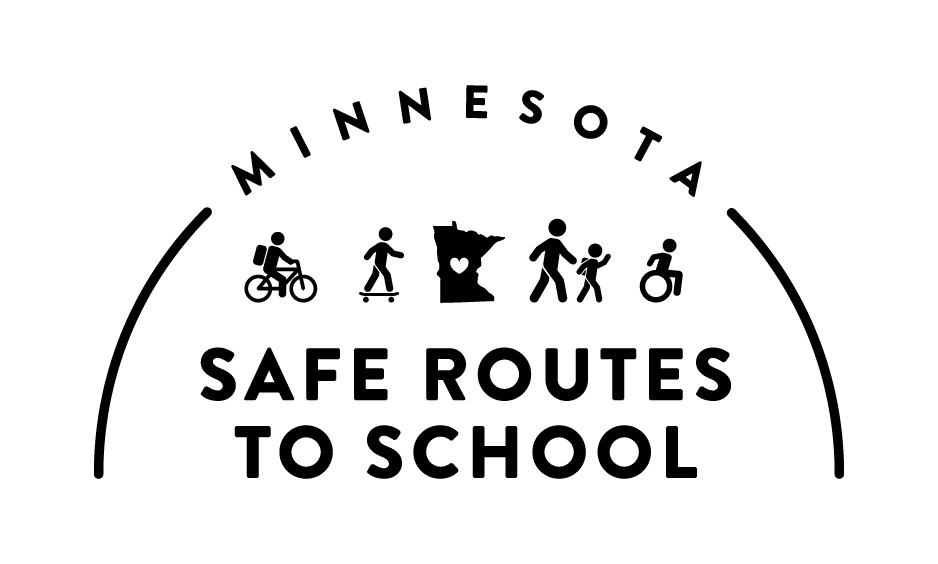 MnSRTS Primary Logo - White (ZIP file)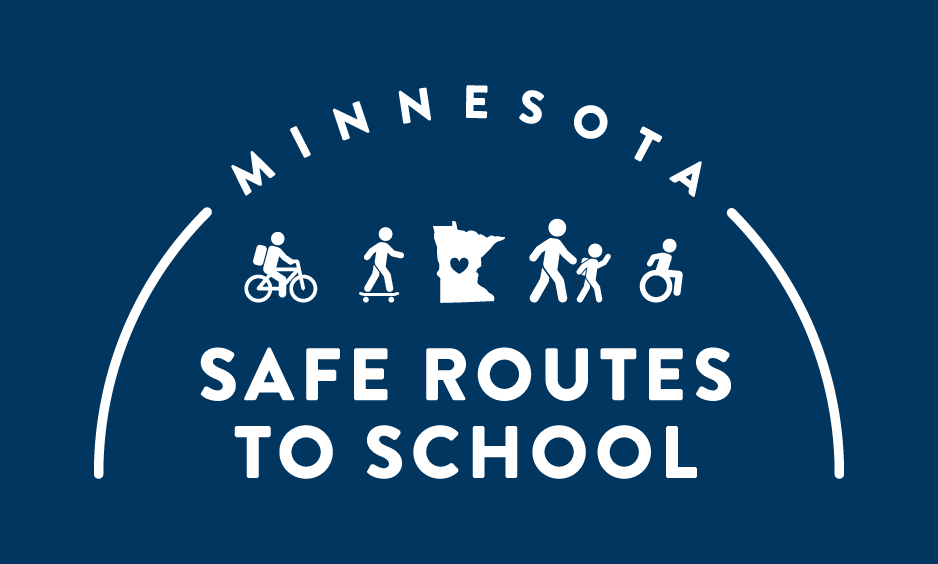 Consistent use of a brand is one way to increase awareness of a unified message. The brand includes a logo and other complementary pieces that make up a brand system and provides an identity that is designed to create value and influence. The brand system reflects the vision and value statements.
Looking for materials to support your school's SRTS events or programs? Download and customize the following to support your SRTS program today!
Instructions
Crossing Guard Appreciation
Bike to School Day Marketing Toolkit
Customize these tools for your school/district and to get the word out about your event.
Walk to School Day Toolkit
Use these free tools to help promote your Walk to School Day event. All PPT files are customizable; please update the documents with local school information before exporting or printing. Powerpoint slides can be exported to individual image files for sharing via email, social media, or the web.
Winter Walk to School Day Toolkit

Instructions for Winter Walk Day Toolkit (Word)
Social Media Image #1 (JPG)
Social Media Image #2 (JPG)
Social Media Image #3 (JPG)
Social Media Image #4 (JPG)
Social media images (editable) (PPT)
Parent Flyers (PPT)
School Flyers - English / Spanish (PPT)
Winter Walk Day Sample Text (Word)
Walk Zone Postcards (PPT)
Winter Walker Stickers (PDF)
Frequent Winter Walker punch card (PDF)
Are you using the new documents? Let us know if you have ideas for changes or additional resources and please share with us any success stories of using these new resources! Contact saferoutes.dot@state.mn.us with any questions or requests.