NRRA Newsletter: December 2017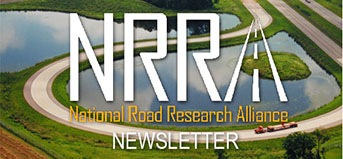 Rolling Density Meter Peer Exchange—Correlation and Validation
On October 24 and 25 of this year, MnDOT and the FHWA hosted a peer exchange to share experience among several states with regard to the Rolling Density Meter, a ground penetrating radar system that's being evaluated as a way to determine the density of HMA compaction. The states currently under the SHRP2 assistant program, officially, are Maine, Minnesota and Nebraska. Other states are also evaluating the system, but those three were chosen by the FHWA to pilot the research.

We've reported on RDM technology in the February 2017 newsletter and in a YouTube video, but some of the revelations that came out of this peer exchange were notable.

The peer exchanged was initiated by Steve Cooper at the FHWA, and it included state DOT representatives from Alaska, Texas, California, Florida, Washington and Ohio (as well as Maine, Minnesota and Nebraska). There were also some representatives of industry and academia.

So what was learned? According to moderator Kevin Chesnik, Principal Engineer with Applied Research Associates, Inc., there were at least two conclusions coming out of the peer exchange.

First there was correlation. For RDM, correlation is the primary goal in testing. Kyle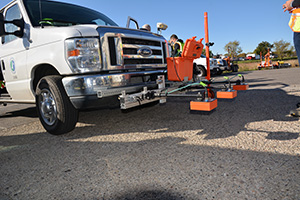 Hoegh, Research Scientist for MnDOT, says we are very close to proof of concept and the correlation results coming in are very good. Chesnik says "now we know we have a good correlation with the cores and density of the material, and now I think what's really happening is the states are proceeding to consider how they can write special provisions for not only quality control but potentially even changing up the pay measure that contractors use."

Secondly, says Chesnik, they were surprised by how fast some of the states, such as Alaska, are moving toward writing a specification. Hoegh too was amazed by how much data Alaska had gathered from their work with the RDM. The advantage Alaska has, he explains, is that they don't need to do as much calibration of the equipment because they have very consistent aggregate in the mix.

There was also some discussion about data, both how to handle it and where to handle it. In many cases, especially in Minnesota Hoegh explains, RDM is only one part of the data landscape. Often while the RDM is rolling, the paver is also equipped with infrared sensors to measure the temperature of the mat. At the same time, the compactors are sporting intelligent compaction sensors, generating their own stream of data.

Getting all of that data to work together and cross-function in a way that paints a complete and accurate picture of the paving and compaction operations is a major challenge. When using all three technologies, says Hoegh, "the advantage of it is you have a huge amount of data, but that also creates a challenge because now you have to find a way to effectively compare it."

Where to store the data also came up. The thought is that data from the RDM, and other equipment, would go to the Cloud, so the results could be shared in real time with both the quality control professionals as well as the contractors doing the paving. We are not quite there yet, but the potential improvements facilitated by this sharing are eye-opening.

The promise of real-time data being shared by all the stakeholders at a paving project is particularly appealing to contractors, says Chesnik. Performance data is something "contractors want to know. Because right now they have to wait a day or two to see if they might be in a penalty situation because they didn't meet the specification," he said. Likewise, if there is any incentive to reach density targets, the contractors could use real time paving data to adjust as they pave and maybe earn those incentives.

Cloud data could be a win-win for all stakeholders.

Another contractor issue that could be solved with RDM, explains Chesnik, is waste. Sometimes on a project, a core will be extracted (randomly) and tested. If it doesn't meet the specifications for density, the contractor will sometimes be required to tear it up and redo it. That's where some disputes can begin. After all, the core could be a small representative of what might be an overall quality asphalt project.

The RDM measures the density of the whole mat, and being able to see the whole picture can mean the difference between fixing a small weak area in the mat and tearing up the whole thing. That's a big deal for contractors.

Cores are the current method for measuring density and enforcing quality control. They are, says Chesnik, destructive to the pavement and they take a long time to get results. In some cases, there are even traffic control and safety issues. If RDM could minimize coring, or make the coring choices more targeted and less random, it could make a big difference in a paving project.

 "The technology is still not adopted by all the states," says Chesnik. "It doesn't have the specifications ironed out yet, but it's very promising. It does work. Now it's a matter of refining how you use it--how states adopt and adapt this technology into their normal business. And that's going to be coming in the next couple of years."
---
NRRA at TRB
We have compiled what we hope is a comprehensive list of NRRA members who are presenting at this year's TRB Annual Meeting. Please look over the list and plan on attending the presentations by our NRRA experts.
Moreover, please join us on Thursday, January 11 at TRB for our NRRA Winter Meeting. It will run from 8-11 a.m. and it is open to everyone. It's in Liberty Salon J.
If your name isn't on the list and should be, please contact us.

---
Concrete Overlays: A comprehensive analysis from Iowa
It's one thing to know that a pavement solution is working, but it's a very different, more powerful argument to be able to prove it. And proving it once is great, but to be able to prove it again and again is…persuasive.

That persuasive position is where Iowa is right now when it comes to concrete overlays. Jerod Gross, a civil engineer with Snyder and Associates, teamed up with NRRA member Peter Taylor, director of the National Concrete Pavement Technology Center, Iowa State University, to do a comprehensive study of all of the roads with concrete overlays in Iowa.

How comprehensive? The final report includes 380 projects and 1,500 miles of concrete overlays. For each project they looked at:
History
Type of overlay
Performance
Condition rating
Ridability
Here's what they found. The original premise was that concrete overlays lasted about 20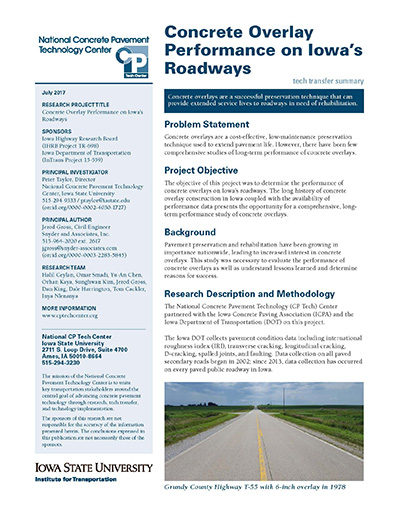 years, based on the McGhee study in 1994. Says Gross, "I think we all kind of knew that we were doing better than that, but we didn't have the data to prove it."

The Iowa study established that several types of concrete overlays had closer to a 35-year lifespan.

Their analysis examined four different variations on concrete overlays:
Unbonded concrete overlays on concrete pavement
Bonded concrete overlays on concrete pavement
Unbonded concrete overlays on asphalt pavement
Bonded concrete overlays on asphalt pavement
"The outcome of the study shows that the majority of concrete overlays have service life trends exceeding previously documented expectations," said Gross.
It's probably too early to say if this research will change the way we design roads with respect to concrete overlays, but it should, says Taylor, get some conversations started with county engineers. "I think the most satisfying part of this is, as we travel the rest of the country telling people about overlays, one of the questions we get is 'How long do they last?'" says Taylor. Now they have a definitive answer to that question.

So what's next? Taylor says that the researcher in him wants more data from different states and different climates. "While this data set is Iowa based, it would be intriguing to see if the trends are the same in the other states," he says.*
*A study titled Evaluation of Bonded Concrete Overlays on Asphalt Pavements (NCHRP 01-61 [RFP]) will be conducted in 2018.
---
MnROAD Summer Construction Updates
We have a video playlist of all our construction updates (18) on YouTube. Check them out.
---
Associate Profile: Cargill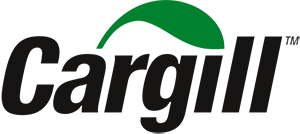 When you are entering a mature industry such as the paving industry with a very new innovation, it better be three things: better for the environment, better for the economics and better performing.

That's according to Rob Neumann, Business Development Manager at Cargill. Cargill is relatively new to the paving industry with seven years of research into their newest product—a rejuvenator called Anova Asphalt Solutions.

So how does it work?

Environment
The primary goal of this rejuvenator is to take RAP and make it useful, very useful, again. In fact, Cargill's goal was to rebalance aging asphalt and make it work like virgin asphalt—even using 40, 50 and 100 percent RAP.

One of their challenges in using this rejuvenator in the mix design was balancing fatigue and low temperature cracking with rutting. So far they and their clients have been pleased with the results. They have achieved a level of flexibility with 100 percent RAP that outperforms virgin materials. They have one client in New York that uses 100 percent RAP with Cargill's rejuvenator on New York City streets.
Because they are Cargill, the agribusiness giant, their rejuvenator is completely based on biological sources. They have plants all over the world that provide these materials to create this bio-rejuvenator.

Economics
Using that much RAP in a paving project is where the cost-savings really add up. With the rejuvenator, they have also been able to create a product that more easily meets the compaction goals established by DOTs. That means more bonuses for contractors and better long-term performance of the road for agencies.

Performance
Cargill has concentrated on making a product that meets the performance requirements of DOTs and agencies all over the world. Rather than recommend one test, their rejuvenator is designed to meet all the tests the company has encountered. Whether it's the DCT (Disk-shaped Compact Tension) test or the semi-circular bend test or the beam fatigue test, Cargill embraces them all. In fact, says Neumann, there's probably too much debate about which test is better when it would foster more innovation and remove barriers if the industry just picked one test and made it standard. Then a performance based spec could be established.

Neumann sees the asphalt industry as one that is embracing innovation, but also one that has a ways to go. It can get bogged down in the how-to of implementing a new technology and forget the broader "why" of new innovations. It needs to move beyond specs based on recipes, he says, and focus on those that are based on performance expectations.

"We think this is an industry that needs innovation, needs to do things different, needs to be able to go out and pave more roads with the same taxpayer dollars. Only by innovating in this way will we be able to stretch limited state DOT dollars and get more work done with fewer dollars and create a more sustainable infrastructure for future generations," says Neumann.
---
Welcome New Member
The NRRA welcomes new member Pavia Systems, a technology company that provides an information platform for construction projects for smarter collaboration and intelligent decision-making.


January Research Pays Off Webinar
We are going to try something new in January. We will be hosting a virtual panel discussion on Pavement Preservation, with panel members located around the country. We are lining up our panel members now, but we need your help. We need questions for our panel, and that's up to you.
Connection information for Webinar
Playlist of previous 2017 Research Pays Off webinars
---