New Library Materials
Items added during: February 2022
Contents:
---
Information Extra

Collection Close-up: Telling the Story with Data
"Data doesn't speak for itself; it needs a storyteller...When you use your data to provide timely and critical guidance to decision-makers, you change organizational outcomes." ~Nancy Duarte
Most people have heard the terms "Big Data" and "Data Management", but not everyone has studied programming languages such as Python, R, C++, or Java to create or extract data.  The good news is that you don't have to!  Anyone can learn how to explore, interpret, and explain data. Facts and numbers can get lost over time, but an engaging story is remembered. 
Check out some of the resources that the library has to help you transform numbers into narratives, get value from data, create dynamic visuals, and make better decisions.
New book pick:
Data visualization:
For managers:
General Interest:
Interested in learning more about how Government and Transportation Organizations use Data?  Sign up for the "Data and Government Transportation Organizations" topic alert (redirects to a GovDelivery sign up)
To check out the ebook editions of the books listed above, MnDOT employees can visit the cloudLibrary app or contact the library for assistance. Click here to see the other ebooks recently added to the collection. Click on the titles listed above to find them in our catalog. You can request a loan using the address below.
While the library space is currently closed to the public, staff are working remotely and make occasional trips to the library on an as-needed basis. Please contact the library at Ask a Librarian.
---
Transportation Research Record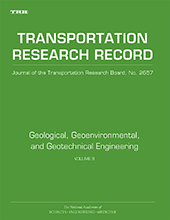 TRB's journal Transportation Research Record is now published in digital-only format. Full text is available to MnDOT employees. Check out new articles or sign up for an alert at Transportation Research Record.(See Stay Connected, click on Email Alerts).
---
How to See Listed Resources
To request an item below, please fill out the Ask a Librarian form. Each listing links to a digital copy if available.
---
ACCESS MANAGEMENT
Access management in the vicinity of interchanges : practitioner's guide
TRB NCHRP 977 v.1
Access management in the vicinity of interchanges : research overview
TRB NCHRP 977 v.2
ASPHALT
Relationships between the fatigue properties of asphalt binders and the fatigue performance of asphalt mixtures
TRB NCHRP 982
BRIDGES
Load rating of bridges and culverts with missing or incomplete as-built information
TRB NCHRP SYN 571
HIGHWAY PLANNING
Listen: the story of the people at Taku Wakan Tipi and the reroute of Highway 55, or ; the Minnehaha Free State
HM881 .L57 2006
LABOR SUPPLY
Expanding the transportation workforce in local agencies: awareness-building activities and development of a training course roadmap for civil technicians
[Available Online]
LEADERSHIP
The authenticity code: the art and science of success and why you can't fake it to make it
HD57.7 .L35 2021
The disruption mindset: why some organizations Transform while others fail
HD57.7 .L498 2019
LIGHTING
Lighting practices for isolated rural intersections
TRB NCHRP SYN 575
PEDESTRIANS
Guide to pedestrian analysis
TRB NCHRP 992
POLITICS
Black feminist politics from Kennedy to Trump
E185.86 .H363 2019
PROJECT MANAGEMENT
Meaningful legislative input into project selection
[Available Online]
RURAL TRANSIT
2021 Transit Report: A Guide to Greater Minnesota's Public Transit Systems
[Available Online]
STATISTICS
Data story: explain data and inspire action through story
H62 .D793 2019
State rankings: a statistical view of America
HA203 .S72x 2020
TRAFFIC ACCIDENTS
Guidelines for quantifying benefits of traffic incident management strategies
TRB NCHRP 981
TRAFFIC NOISE
Breaking barriers: alternative approaches to avoiding and reducing highway traffic noise impacts
TRB NCHRP 984
TRAFFIC SIGNS AND SIGNALS
Traffic signal control strategies for pedestrians and bicyclists
TRB NCHRP 969
TRANSIT
Free public transit: and why we don't pay to ride elevators
HE305 .F74 2018
TRANSPORTATION FINANCE
Transportation revenue and expenditures report
[Available Online]
Presentations of the LIST Committee at the 86th Annual Meeting of the Transportation Research Board : session 236: Transportation information revolution : the world at your doorstep
HE192.5 .P74 2007
Putting research into practice: improving winter road weather alerts on highway dynamic message signs
[Available Online]
TRANSPORTATION RESEARCH BOARD
Transportation Research Board 2021 annual report
TRB 2021
WORK ZONES
Work zone speed management study
[Available Online]
---
New titles added to AASHTO Digital Publications
Available to MnDOT employees via iHUB > Library (MnDOT employee use only)
Guide specifications for bridges subject to tsunami effects, 1st Edition.
Guide specifications for highway construction, 10th Edition, 2022 interim revisions.
---
New ebooks in the cloudLibrary platform
The Library's ebook collection requires a MnDOT Library ID to checkout and read books. Contact the library using the Ask a Librarian form to request a MnDOT Library ID or if you have forgotten yours. (MnDOT employees and city/county employees.)
Data Story: Explain Data and Inspire Action Through Story (ebook)
ebook
Rituals for Virtual Meetings: Creative Ways to Engage People and Strengthen Relationships
ebook
Make Virtual Meetings Matter: How to Turn Virtual Meetings from Status Updates to Remarkable Conversations
ebook
Suddenly Virtual: Making Remote Meetings Work
ebook
Lead Great Virtual Meetings: The Steps You Need to Succeed (ebook)
ebook
The Authenticity Code: The Art and Science of Success and Why You Can't Fake It to Make It (ebook)
ebook
Make Meetings Matter: How to Turn Meetings from Status Updates to Remarkable Conversations
audiobook
---
How to See Listed Resources
To request a print item above, please fill out the Ask a Librarian form.
How to Subscribe to the New Library Materials
Please fill out the Ask a Librarian form or enter your e-mail on this GovDelivery page.
---