New Library Materials
Items added during: December 2021
Contents:
---
Information Extra

Collection Close-up: The Sum of Us: What Racism Costs Everyone and How We Can Prosper Together
Summary from cloudLibrary:

Heather McGhee's specialty is the American economy—and the mystery of why it so often fails the American public. From the financial crisis of 2008 to rising student debt to collapsing public infrastructure, she found a root problem: racism in our politics and policymaking. But not just in the most obvious indignities for people of color. Racism has costs for white people, too. It is the common denominator of our most vexing public problems, the core dysfunction of our democracy and constitutive of the spiritual and moral crises that grip us all. But how did this happen? And is there a way out?
Note: This book was purchased to support the Equity and Diversity Virtual Book Club. Please contact us about any needs for your MnDOT book club.
To check out the ebook above, MnDOT employees can visit the cloudLibrary app or contact the library for assistance. Click here to see the other ebooks recently added to the collection.
While the library space is currently closed to the public, staff are working remotely and make occasional trips to the library on an as-needed basis. Please contact the library at Ask a Librarian.
---
Transportation Research Record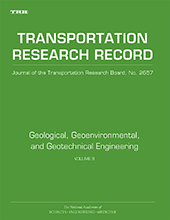 TRB's journal Transportation Research Record is now published in digital-only format. Full text is available to MnDOT employees. Check out new articles or sign up for an alert at Transportation Research Record.(See Stay Connected, click on Email Alerts).
---
How to See Listed Resources
To request an item below, please fill out the Ask a Librarian form. Each listing links to a digital copy if available.
---
AIRPORTS
Guidebook for conducting airport user surveys and other customer research
https://www.trb.org/Main/Blurbs/182604.aspx
TRB ACRP 235
BUILDING STANDARDS
2018 International building code
EXAM KF5701 .I58 2018
HUMAN RESOURCES
Attracting, retaining, and developing the transportation workforce: transportation planners
TRB NCHRP 980
PAVEMENTS
Longitudinal joint construction: NRRA state of practice
TE275 .K67 2018
PEDESTRIAN FACILITIES
Guide for the planning, design, and operation of pedestrian facilities
TE279.5 .G85 2021
RACISM
The sum of us: what racism costs everyone and how we can prosper together
E185.8 .M38 2021
SNOW AND ICE CONTROL
Manual of best practices and techniques for clearing intersection layouts
TE220.5 .Q5 2018
Utilization of AVL/GPS technology: case studies
TE220.5 .L54 2018
SOCIAL SCIENCE
WASPs: the splendors and miseries of an American aristocracy
E184.A1 B47 2021
TRAFFIC SAFETY
Reliability of crash prediction models: a guide for quantifying and improving the reliability of model results
TRB NCHRP 983
TRAFFIC SIGNS AND SIGNALS
Evaluation of road weather messages on DMS based on roadside pavement sensors
TE228.3 .K65 2021
WORK ZONES
Personal warning sensor for road construction workers
TE228 .U44 2019
---
New titles added to AASHTO Digital Publications
Available to MnDOT employees via iHUB > Library (MnDOT employee use only)
Guide Specifications for Bridges Subject to Tsunami Effects, 1st Edition
---
New ebooks in the cloudLibrary platform
The Library's ebook collection requires a MnDOT Library ID to checkout and read books. Contact the library using the Ask a Librarian form to request a MnDOT Library ID or if you have forgotten yours. (MnDOT employees and city/county employees.)
COVID-19
Field Notes from a Pandemic: A Journey Through a World Suspended
ebook
Resilience: Adapt and Plan for the New Abnormal of the COVID-19 Coronavirus Pandemic
ebook
Ten Lessons for a Post-Pandemic World
ebook

MANAGEMENT
HBR Guide to Collaborative Teams (HBR Guide Series)
ebook
Talent Keepers: How Top Leaders Engage and Retain Their Best Performers
ebook

RACISM
The sum of us: what racism costs everyone and how we can prosper together
ebook
e-audio
SOCIAL SCIENCE
WASPs: The Splendors and Miseries of an American Aristocracy
ebook

TELEWORKING
Parenting While Working from Home: A Monthly Guide to Help Parents Balance Their Careers, Connect with Their Kids, and Establish Their Inner Strength
ebook

Remote Work Revolution: Succeeding from Anywhere
ebook

Practice of Self-Management: The Ultimate Guide On How to Maintain Top Productivity While Working From Home, Discover Proven Home Time Management Techniques That Will Help You Succeed  [audiobook]
eaudio
Work-from-Home Hacks: 500+ Easy Ways to Get Organized, Stay Productive, and Maintain a Work-Life Balance While Working from Home!
ebook

TRANSPORTATION
Intermodal Freight Transportation
ebook

Transportation and Public Health: An Integrated Approach to Policy, Planning, and Implementation
ebook
Transportation, Land Use, and Environmental Planning
ebook

Transportation Planning and Public Participation: Theory, Process, and Practice
ebook

---
How to See Listed Resources
To request a print item above, please fill out the Ask a Librarian form.
How to Subscribe to the New Library Materials
Please fill out the Ask a Librarian form or enter your e-mail on this GovDelivery page.
---