New Library Materials
Items added during: August 2021
Contents:
---
Information Extra

Collection Close-up: Work Disrupted: Opportunity, Resilience, and Growth in the Accelerated Future of Work

Summary from cloudLibrary:

The future of work swept in sooner than expected, accelerated by Covid-19, creating an urgent need for new maps, new mindsets, new strategies-- and most importantly, a trusted guide to take us on this journey. That guide is Jeff Schwartz. A founding partner of Deloitte Consulting's Future of Work practice, Schwartz brings clarity, humor, wisdom, and practical advice to the future of work, a topic surrounded by misinformation, fear, and confusion.
Schwartz presents the key issues, critical choices, and potential pitfalls that must be on everyone's radar. If you're anxious about robots taking away your job in the future, you will take comfort in the realistic perspective, fact-based insights, and practical steps Schwartz offers. If you're not sure where to even begin to prepare, follow his level-headed advice and easy-to-follow action plans. If you're a business leader caught between keeping up, while also being thoughtful about the next moves, you will appreciate the playbook directed at you. If you're wondering how Covid-19 will change how and where you will work, Work Disrupted has you covered.
Timely and insightful, the book includes the impact of Covid-19 on our present and future work. Interviews with leading thinkers on the future of work offer additional perspectives and guidance.
Individuals can decide how to protect their livelihood while businesses and public institutions can consider how they can lead and support workforces to thrive in twenty-first-century careers and work. "Jeff's marvelous book is a roadmap for the new world of work with clear signposts. His insights will help readers discover opportunities, take action, and find hope in uncertain times. The ideas are fresh, beautifully crafted, and immediately applicable. This is not only a book to be read, but savored and used."
To check out the ebook above, MnDOT employees can visit the cloudLibrary app or contact the library for assistance. Click here to see the other ebooks recently added to the collection.
While the library space is currently closed to the public, staff are working remotely and make occasional trips to the library on an as-needed basis. Please contact the library at Ask a Librarian.
---
Transportation Research Record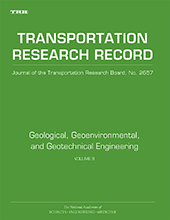 TRB's journal Transportation Research Record is now published in digital-only format. Full text is available to MnDOT employees. Check out new articles or sign up for an alert at Transportation Research Record.(See Stay Connected, click on Email Alerts).
---
How to See Listed Resources
To request an item below, please fill out the Ask a Librarian form. Each listing links to a digital copy if available.
---
AERONAUTICS
Options for reducing lead emissions from piston-engine aircraft
TRB SR 336
AUTOMOBILE DRIVING
Effectiveness of teenage support system (TDSS) on reducing traffic violation behaviors for teenage drivers at the early time of licensure
MnDOT HE5620.J8 T53 2021
BRIDGES
Practices for bridge approach systems
TRB NCHRP SYN 566
COVID-19
A pandemic playbook for transportation agencies
TRB NCHRP 963 / TCRP 225
DISADVANTAGED BUSINESS ENTERPRISES

Highway construction training and disadvantaged business enterprise program, fiscal year 2019-2020 report
ECONOMICS
Fix it, sign it or close it: state of good repair in an era of budget constraints
TRB NCHRP LRD 84
EQUITY
The right to transportation: moving to equity
MnDOT HE193 .S26 2018
EROSION
Phase 4 MnDOT slope vulnerability assessments
MnDOT QE599.2 .H65 2021
FREIGHT AND FREIGHTAGE
Night and weekend movement of oversize/overweight loads
TRB NCHRP SYN 572
HIGHWAY ENGINEERING
Summary state DOT practices for developing and implementing TSMO plans
TRB NCHRP SYN 567
LIGHTING
LED roadway lighting: impact on driver sleep health and alertness
TRB NCHRP 968
PAVEMENTS
Guidelines for integrating safety and cost-effectiveness into resurfacing, restoration, and rehabilitation (3R) projects
TRB NCHRP 876
Practice and performance of cold in-place recycling and cold central plant recycling
TRB NCHRP SYN 569
Unbound recycled materials database for MnPAVE-Flexible
MnDOT TE270 .Z36 2021
PROJECT MANAGEMENT
Practices for closing cut highway projects from substantial completion to final payment
TRB NCHRP SYN 570
RESILIENCE
Resilience primer for transportation executives
TRB NCHRP 976
RETAINING WALLS
Lateral pressure reduction on earth-retaining structures using geofoam
MnDOT TA765 .H67 2018
SPEED LIMITS
Developing crash modification factors for variable speed limits
MnDOT HE5620.S6 A93 2021
TRANSPORTATION FINANCE
Taxpayers' Transportation Accountability Act, fiscal year 2021 report
TRANSPORTATION HISTORY
Minnesota Department of Transportation 35W@94 Downtown to Crosstown construction project time capsule
VF Time Capsule
---
New titles added to AASHTO Digital Publications
Available to MnDOT employees via iHUB > Library (MnDOT employee use only)
2020 AASHTO Salary Survey
---
New ebooks in the cloudLibrary platform
The Library's ebook collection requires a MnDOT Library ID to checkout and read books. Contact the library using the Ask a Librarian form to request a MnDOT Library ID or if you have forgotten yours. (MnDOT employees and city/county employees.)
BUSINESS AND ECONOMICS
80/20 principle: the secret to working less and making more [Audio]
Naked statistics: stripping the dread from the data

LEADERSHIP
Work disrupted: opportunity, resilience, and growth in the accelerated future of work
PERSONAL GROWTH
Beyond order: 12 more rules for life

---
How to See Listed Resources
To request a print item above, please fill out the Ask a Librarian form.
How to Subscribe to the New Library Materials
Please fill out the Ask a Librarian form or enter your e-mail on this GovDelivery page.
---