Commissioner Charles A. Zelle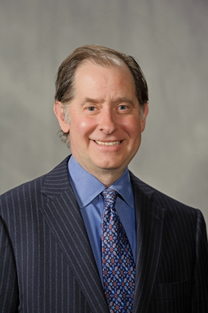 Charles A. Zelle was appointed Commissioner of the Minnesota Department of Transportation on Dec. 15, 2012 by Minnesota Governor Mark Dayton. He began the job on Jan. 15, 2013.
MnDOT is the Minnesota state agency charged with managing and maintaining the state's multi-modal transportation system.
Zelle came to MnDOT from Jefferson Lines, an intercity bus company with routes in 13 heartland states from Minnesota to Texas. He worked there for more than 25 years, and served as President and Chief Executive Officer. Currently he is the Chair of the Jefferson Lines Board of Directors although he is no longer an employee with any management authority. He is recused from any matters associated with MnDOT and Jefferson Lines relationships.
Zelle's current community and civic activities include:
Appointed member of the U.S. Department of Transportation's National Advisory Committee on Travel and Tourism Infrastructure (NACTTI)
Member of the Executive Committee of the Transportation Research Board (TRB)
Chair of the Board of the Camargo Foundation
Member of the Working Group of the Itasca Project
Member of the Board of Directors of the Guthrie Theater
Member of the Executive Committee of the University of Minnesota Center for Transportation Studies
Member of the Board of Directors Executive Committee of the American Association of State Highway and Transportation Officials (Chair of the Public Transportation Committee)
Zelle's past community and civic activities included being the Chair/President of the Boards of the following organizations: Minneapolis Club, Guthrie Theater, Meet Minneapolis, Minneapolis Regional Chamber of Commerce, American Bus Association and Itasca Project Transportation Initiative and St. Paul Academy.
Mr. Zelle has been recognized for his work in transportation policy as a recipient of the George Rucker Award by the Community Transportation Association in 2009 and the Ray L. Lappegaard Distinguished Service Award by Center of Transportation Studies in 2012.
Born and raised in St. Paul, Zelle received a BA from Bates College and a MBA from the Yale School of Management.