Funding Package
The total project cost for the Windom Industrial Park Infrastructure Improvements project is $838,400.  TED funds from MnDOT and DEED contributed $544,960 while the remaining funding is provided by the Windom Economic Development Authority.
Project Description
This project will provide improved access along Hwy 71 at the entrance to the North Windom Industrial Park.  The access improvements will include a right turn lane, an acceleration lane northbound, a bypass lane southbound, and a new road leading into the 80 acre industrial park.

Transportation Impacts
This project will provide safety improvements to Hwy 71 that will allow shippers and motorists to safely access the industrial park while maintaining mobility on the highway.  The primary access needs that will be addressed by this project include right turn and acceleration lanes northbound and a bypass lane southbound on Hwy 71.   
Economic Development Impacts
This project will promote economic development in the city of Windom, which is the economic engine for Cottonwood County, constituting over 75% of the County's total sales.  The project will provide improvements to provide existing businesses with opportunities for growth and attract new business development.   Toro currently operates out of Windom, and with the new industrial park, Toro plans to make a 60,000-80,000 square foot expansion, which would create 25 new well-paying jobs in the next five years.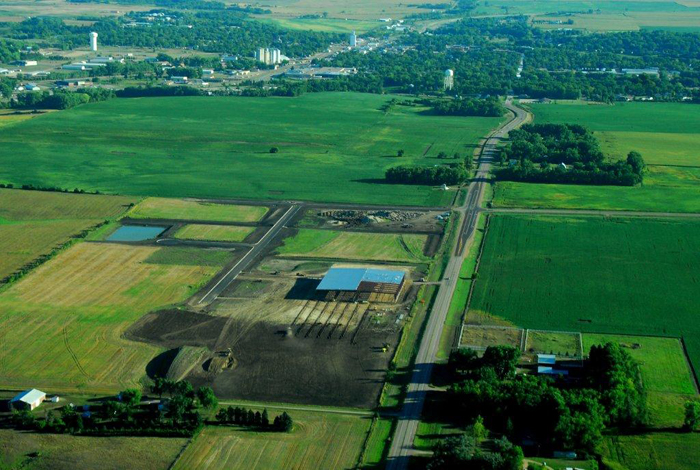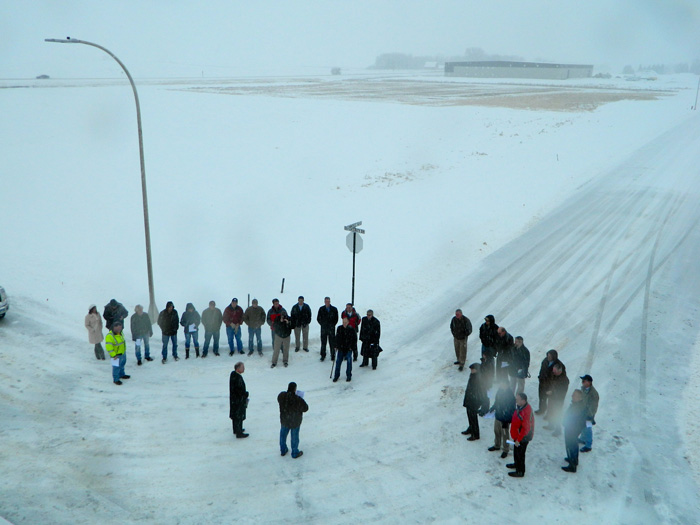 Aerial view of ribbon cutting ceremony (Dec. 2013)