Contacts
Location
Minnesota Department of Transportation
District 8
2505 Transportation Road
Willmar, MN 56201
MnDOT names new regional public affairs coordinator
WILLMAR, Minn. – TJ Melcher is now serving as the public affairs coordinator for the Minnesota Department of Transportation–District 8, which encompasses 12 counties in west central and southwestern Minnesota.
Melcher has 13 years of media experience in broadcast and print journalism. He was an on-air radio host on KBUN in Bemidji and spent five years with the Bemidji Pioneer newspaper, most recently as the assistant circulation director.
"TJ Melcher's involvement in mass media brings a unique aspect not only to District 8, but to MnDOT as a whole," said Jon Huseby, District Engineer for MnDOT District 8. "His experience in communications will be vital to providing transportation users with information on road conditions and highway construction projects, as well as opportunities for the public to provide input on transportation issues.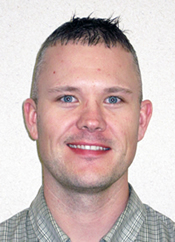 Melcher graduated from Bemidji State University and serves as a lieutenant in the Minnesota Army National Guard.
Melcher's contact information is:
TJ Melcher
Public Affairs Coordinator
MnDOT District 8
2505 Transportation Road
Willmar, MN 56201
Office: 320-214-6426
Fax: 320-214-6305
Email: tj.melcher@state.mn.us
###