About this project
Summary of work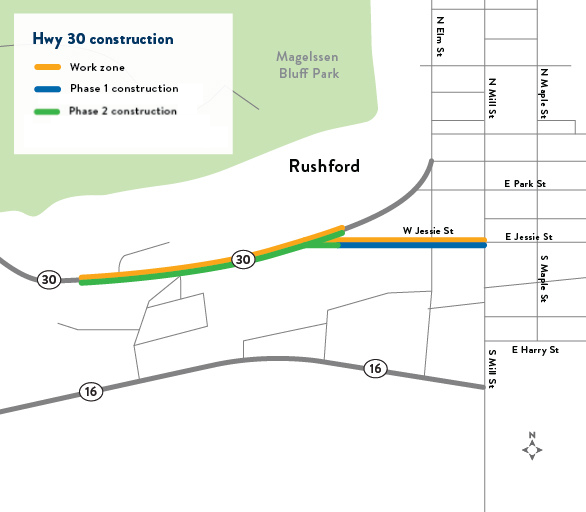 In 2022, 0.55 miles of Hwy 30 will be reconstructed from the west side of Rushford to Hwy 43. Construction is scheduled from May 9 to late October.
Work includes the following:
Reconstructing Hwy 30 from western city limits to Hwy 43 (Mill St.), including curb and gutter.
Replacing existing sidewalk and extending sidewalk west to Southview Ct.
Replacing storm sewer pipe and structures.
Improving downtown lighting.
Reconstructing city sanitary sewer, water main, and services.
The project is being split into two construction stages.
Stage 1: Downtown/east end

Work zone: Mill St./Hwy 43 to W Stevens Ave.
Planned schedule: May 9 to late July 2022

Stage 2: Residential/west end

Work zone: W Stevens Ave. to western city limits
Planned schedule: Late July to late October 2022