Current roadwork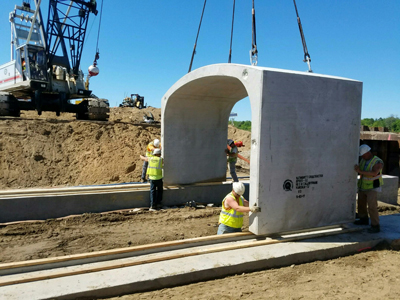 In progress
Hwy 6 north of Crosby: Install intersection overhead lighting at Crow Wing CR 11. Shoulder closures June 20-27
Hwy 10 Wadena area: Work operations suspended June 24-early August.
Hwy 15 St. Augusta to Kimball: Reconstruct road surface, replace pipes. Detour until August
Hwy 27 Little Falls: Reconstruct. Detour(s) until Oct. 1
Hwy 55 Maple Lake to Buffalo: Reconstruct road surface, replace pipes. Detour until early August
Hwy 65/Hwy 107 near Braham: Reconstruct intersection. Access open, expect narrow, single lane traffic
Hwy 65 East Bethel: Improve access (RCI) at Viking Blvd. Lane/shoulder closures, access detours until July
I-94 Collegeville: Redeck CR 159 bridge. I-94 open, CR 159 bridge closed, access detour until mid August
Hwy 169 Princeton: Sherburne county to construct roundabout. CR 45 access detour until August 23.
Hwy 169 Elk River to Princeton: Shoulder, lane closures. Line/repair culverts June 24-28.
Hwy 210 Brainerd to Ironton: Prep work for detour. Single-lane closures, flaggers at Hwy 18/6 west of Garrison June 17-28. Temp mini roundabout at east Hwy 210/6 in Deerwood until late Oct.
Hwy 371B/S 6th St Brainerd: Finish up project. Periodic lane, shoulder or sidewalk closures thru July.
All four-lane rural hwys statewide: Install delineator posts. Periodic shoulder closures until fall.