The Minnesota State Government shutdown
in 2011 presented a unique challenge to
MnDOT.
Overview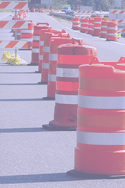 In 2011 MnDOT's Office of Construction and Innovative Contracting (OCIC) developed and implemented a plan to deal with the safety, contractual and material issues affecting active road and bridge contracts before, during and after a state goverment shutdown.
OCIC staff planned, coordinated and implemented a process to effect a safe and rapid shutdown and resumption of projects in cooperation with contractors and other stakeholders.
Lessons Learned
The links at right provide a chronlogy of the shutdown and resumption of State and Federal construction projects from the perspective of contract administration.

Chronology
Some of the documents below have attachments. These attachments appear as links at the bottom of the email).