Bicycle and pedestrian traffic counts
Overview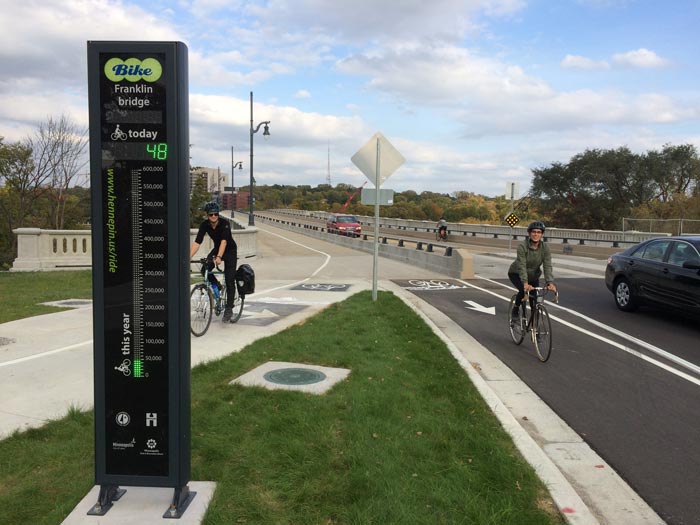 MnDOT developed a statewide program to monitor bicycle and pedestrian traffic volumes and patterns at several locations throughout Minnesota. The purpose of this monitoring is to generate information that can be used to inform state, regional, and local planning and engineering initiatives and to assess important transportation policies and programs such as Complete Streets and Toward Zero Deaths.
Developed over the course of four years in consultation with researchers at the University of Minnesota's Humphrey School of Public Affairs and many local and state partners around Minnesota, this program is based on well-established principles of vehicular traffic monitoring. It is designed to be integrated with vehicular monitoring programs over the long term. The approach involved establishing permanent, continuous monitoring stations at several locations throughout the state along with a larger number of shorter-duration monitoring locations.
The permanent monitoring stations will allow MnDOT to track trends in non-motorized traffic over time, provide insight into exposure to risk for safety analyses, identify non-motorized traffic patterns that can be used to interpret and extrapolate short-duration counts into annual traffic estimates, and to develop performance indicators to track progress related to MnDOT goals and objectives. The short-duration monitoring will allow MnDOT to document variations in traffic volumes on different types of facilities, provide broad geographic coverage across the state, and assist with evaluation of transportation investments and innovative safety treatments.
For more information, email BikePedCounts.DOT@state.mn.us.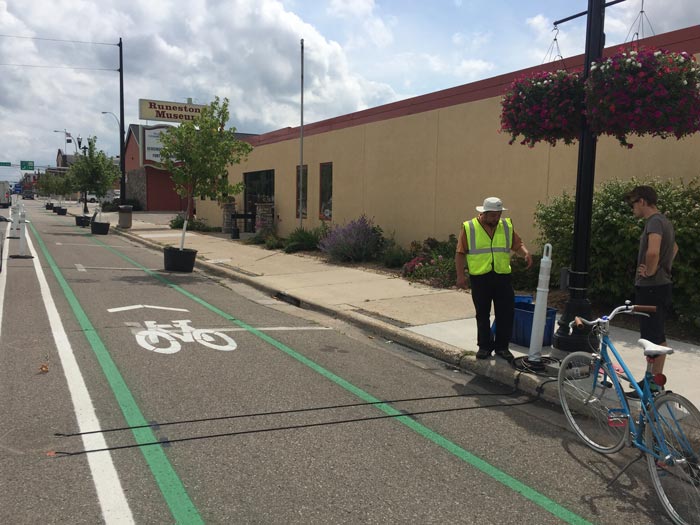 Reports and studies
Media and news
Manual counting
In 2015, MnDOT decided to focus data management activities on automated rather than manual bicycle and pedestrian counts. Doing so will allow non-motorized data to be more easily integrated with standard procedures for motorized vehicle traffic data management. It will also provide more data and tools for local governments interested in bicycle and pedestrian traffic. Manual counts are still valuable for collecting qualitative data (type of bicycle, people walking or rolling with assisted devices, skateboarders / rollerbladers, etc.), identifying and validating volumes at a site before installing automated equipment, and counting in chaotic environments like fairs or concerts.
Here are some resources for standardizing a manual counting program:
Related links